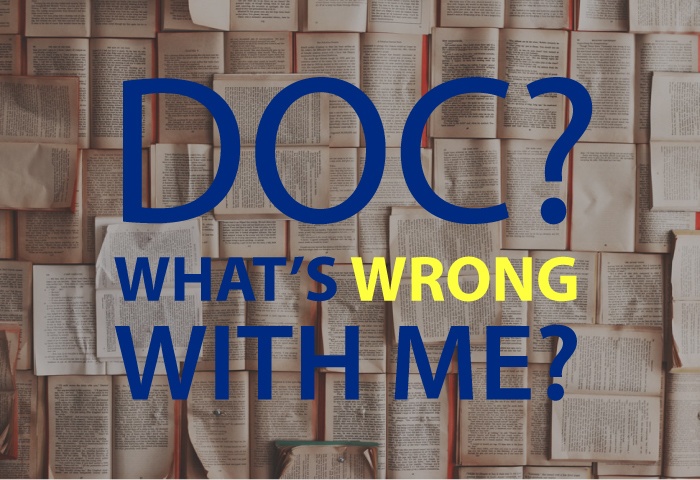 Why have knowledge if you can't share it..?
In early 2016, Purple Frog Digital decided that un-selfishness was the way forward! Since that decision was taken, we have offered our digital Health Check to our current clients and to those who are not (lucky enough... yet!).
This process, as you may have read, consists of two objective methods that allow us to provide you insight into improvements that may be required on your site; quite frankly a website is the best marketing tool you currently have and an ineffective one could be costing you business without you ever realising!
Two objective methods
But Alex, what do these 'methods' comprise of?
Well the first, and completely qualitative, revolves around offering detailed, data driven analysis of your website in direct comparison with your competitors.
This is our Technical Audit.
The second, quantitative-based report allows us to truly show our expertise in Digital marketing. We will give a (very) frank and objective commentary on your entire online presence. With everything from your user experience, usability, conversion rate and social media analysed and picked apart, we can offer you potential areas that require improvement.
This is our Health Check.
And so after several months of successfully carrying out these audits, we noticed some very simple traps which businesses continue to fall into. This is often indiscriminate of size, sector or website age!
5 Classic Problems
1. Technical and on-page issues
These are widespread and appear on every single site! We're talking broken links, meta-tags, alt-tags, duplicated descriptions and titles all over the shop!
These, simple-fix-errors, can completely destroy an otherwise good site; such issues make it very difficult for Google to correctly index a site, thus meaning performance in Google's SERPs is poor.
2. Poor SEO performance
Where do you rank in Google? Where does your traffic come from? How targeted is that traffic?
Users coming to your site from Google will often be the most targeted as they could be looking for YOUR product or service. If your site doesn't rank well or worse, doesn't show up at all (!!) for keywords that relate to your business, just think of the amount of business that you could be losing out on...
3. Rubbish UX's
Give your customers or potential customers a poor online experience and they will leave, most likely to never come back.
We see this time and time again. Whether it's slowness, broken links (as above) or a generally difficult to use / confusing structure, poorly maintained sites can often drive users away in their droves.
4. Content? What Content!
Google needs content across a website to correctly index it and a lack of may indicate to Google that you - perhaps - aren't that relevant to its users.
This can be anything from nothing at all to just confusing, poorly optimised content that doesn't have a keyword focus, lacks substance or often isn't longer enough. (Remember, Google needs 250 minimum to consider a page useful / indexable...).
5. Penguin's?
Nope not those, but an instead an algorithm.
Since September this year (2016), Google has built link quality into its core algorithm meaning it will directly look at the number and quality of inbound links pointing to particular pages. Many sites have poor off-page scores meaning Google will potentially mark your site as spam.
Improving this can be a tricky business but it is easy to forget about things that you can't see yourself. If you have seen a decrease in traffic since October, you may have been caught out by this reasonably major update.
An honourable mention...
Responsive website means a site that 'works' on all devices and screen sizes. Does yours? If not, you will be committing all of the above (apart from maybe No.5) on a rather significant scale.
Google won't be ranking your site well; you will giving a poor experience to users; and your content will be difficult to read. To find out more you can check out our thoughts on website Accessibility...
Conclusions
You know what I'm going to say here don't you...?
Most often it can be tricky to know about many of these issues and there could be more that only apply to your unique business situation. Sometimes, experts are needed. Sometimes, a Doctor can fix it. Can you think of any...?