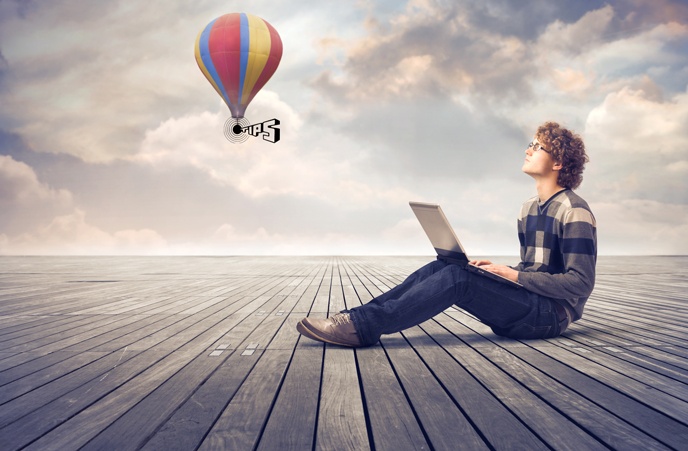 Boosting the traffic, in particular, relevant traffic to your site is important no matter which business plan you are pursuing. This could not be more true than with e-Commerce sites where the turnover of a business is directly effected by the effectiveness of this crucial asset.
Unfortunately some sites are penalised by Google on one or a number of small points concerning their on-page and off-page structure. Although there are a number of things you can do if your site suffers from the latter, these are generally less common and trickier to fix. On-page penalisation however is a different kettle of actionable-fish!
When we refer to on-page e-commerce SEO, we are talking about on-the-page pointers. This refers to meta tags, H1/H2 structure and forms the basis for how search engines crawl (essentially read or index) your site. Nailing SEO for your e-Commerce site is a topic we have mentioned several times on this blog, some of which you can find here, here and naturally here...
But to summarise: search engines read your site via spiders sent to crawl through your content; poor on-page SEO will equal penalisation by Google; a drop in your organic rankings; poor traffic, sales and eventually profits! Something nobody wants!
So to again 'save the day', and put rest to your beating hearts, our lovely Digital Team have put together 10 Actionable Tips to Improve the SEO on your e-Commerce site: aren't we super!
(It's also worth noting these are by no means exclusively for e-Commerce sites. Your blog, brochure or contact pages could also benefit from these quick-fixes!)
1. Meta, meta, meta!
We may go on and on about meta tags on this, that and everything else but not without good reason. Meta tags form the bases for enabling search engine crawlers to effectively index and read your site. This applies to images as well, where alt-tags tell Google exactly what the image is. If you don't have these your site will most likely getting the red light from Google...

Takeaway: ensure your meta titles, descriptions and alt-tags are unique and correctly describing your pages.
2. Do you even bulk?
Google only bothers to index pages with 250-300+ words on them. This is normally a non-issue as most small paragraphs successfully meet this need but their can be a problem with product pages. Again, this is something we have dedicated an entire post too, so for more tips head over there. But the basics are to bulk your pages out whilst remembering to provide genuinely useful advice to your customers! This is crucial in all e-Commerce SEO.
Takeaway: increasing your on-page word count to 300+ words.
3. Now focus!
Having a focus for each of your pages is key on two fronts. The first being in relation to keywords: ensuring that your page's have a keyword focus is important when trying to rank for your individual keywords. It is key in a secondary sense in terms of page structure. By this we of course refer to the use of H1/H2 & H3 which will allow search engine's to correctly index your page.
Takeaway: focus on two or three keywords only.
4. Trail of breadcrumbs
This isn't some odd reference to children in a fairy-tail, but rather the structure of your URLs and how well they will lead crawlers around your site. Breadcrumbs refer to the nature of e-Commerce sites whose URLs follow a pattern leading a user through a number of categories before the product itself: i.e. www.shoes.com/mens-shoes/sandles/summer-sandles/toeless-sandles/a-pair-of-green-sandles. Breadcrumbs, get it...?

Takeaway: structuring your URLs correctly will improve the ability for search engines to move through your site quickly.
5. Spread the love!
This could also be titled 'Spread the Juice', and as above relates to allowing and improving the ability for search engines and users to move around your site. Putting internal links to other pages will spread link-juice (authority) around your site and show Google that all your content is both relevant and useful to potential searchers.
Takeaway: linking to other relevant pages is a must.
6. Spread the love II!
Another one I hear you cry?! Well actually yes - or sort of yes at least - as placing social sharing buttons will allow users to easily share your great content or products within their social networks. This is brilliant for your organic rankings as Google looks at social sharing numbers as part of its ranking algorithm.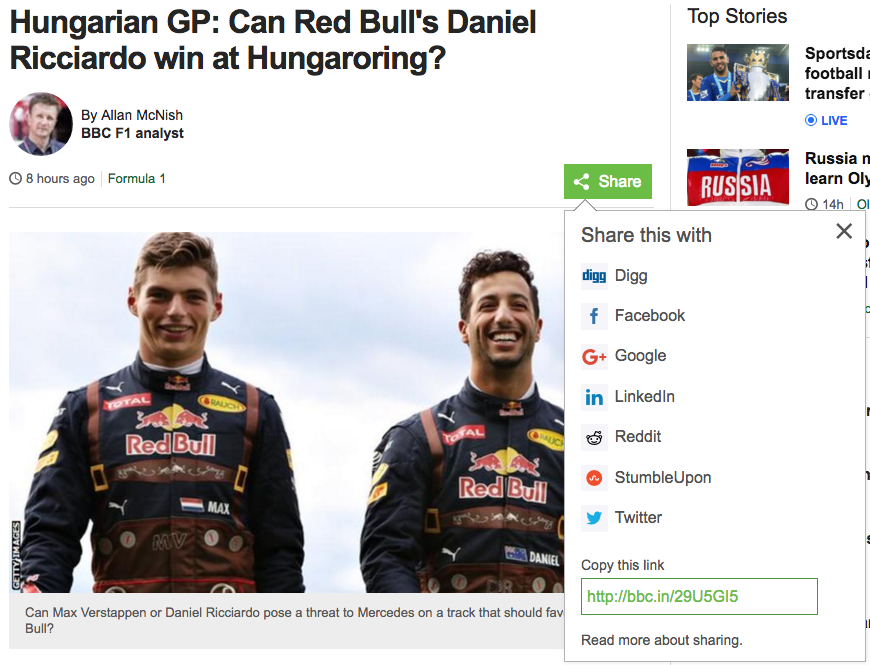 Takeaway: make it easy share your pages across your user's social networks.
7. Are you mobile enough?
Aww, our favourite topic of conversation. Google's revolutionary Mobilegeddon algorithm change over a year ago meant that ensuring your site and pages are mobile friendly has never been more important. You must show that you have a mobile-friendly site or risk being penalised by Google. Fact.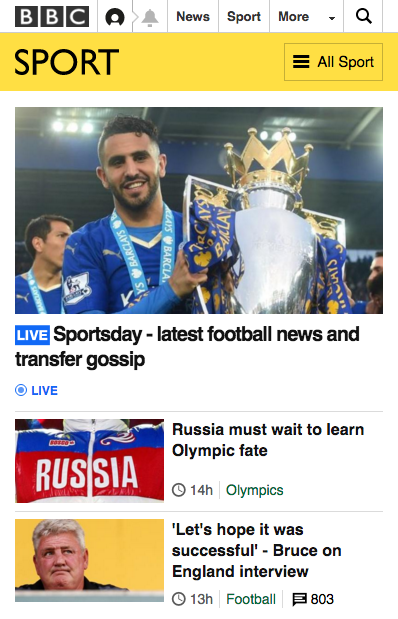 Takeaway: making your site responsive to mobile devices is crucial to say the least!
8. ZOOOOOMMMM.....
Again at being in-danger of repeating myself, ensuring your site is super-fast is mission critical to ranking well in Google these days. That means optimising your pages to ensure they load quickly which can be done by reducing image sizes and various behind the scenes coding to reduce your page download size.
Takeaway: an increase in users on mobile devices means ensuring your site is fast is essential.
9. Getting technical...
This is a little more complicated but no less important or difficult to do. By ensuring that your website performs correctly even when it technically doesn't, is an important step in maximising your SEO e-Commerce potential. That means optimising your fault-messages and fault-pages to ensure they are on point if something does go wrong. Having correctly showing 404, 301 & 410 pages is again mission critical when it comes to your website's organic ranking.

Takeaway: having correctly showing error pages won't make but can certainly break your organic ranking.
10. Analyse, analyse and...
This is one that almost applies to all of the above as well as itself. Getting data from your site and reacting to it is just as important as anything else. You must be able to see what works and what doesn't, which certainly includes good or bad user journey's and UX. Understanding if your users aren't doing what you'd like them to on your site is as important as it gets.
Tinkering with your pages, keywords, UX and other sections of your site's functionality can increase engagement and other important metrics which Google WILL look at when determining how user friendly and useful your site will be to its searchers.
Takeaway: use the tools available to refine and perfect your site to maximise its potential.
Conclusions
As with most things in life, SEO is not static and keeping on top of the latest trends is as important as anything said on this list. SEO is so important when it comes to all websites but particularly e-Commerce; getting it right will improve both the quantity and, more importantly, quality of users on your site.
Google, remember, wants to deliver the most important information with the most relevant users so it makes sense to help its crawlers and spiders on their way by making your website fantastically easy to read and fantastically easy to use.