Marketing for solicitors:15 strategies and ideas to grow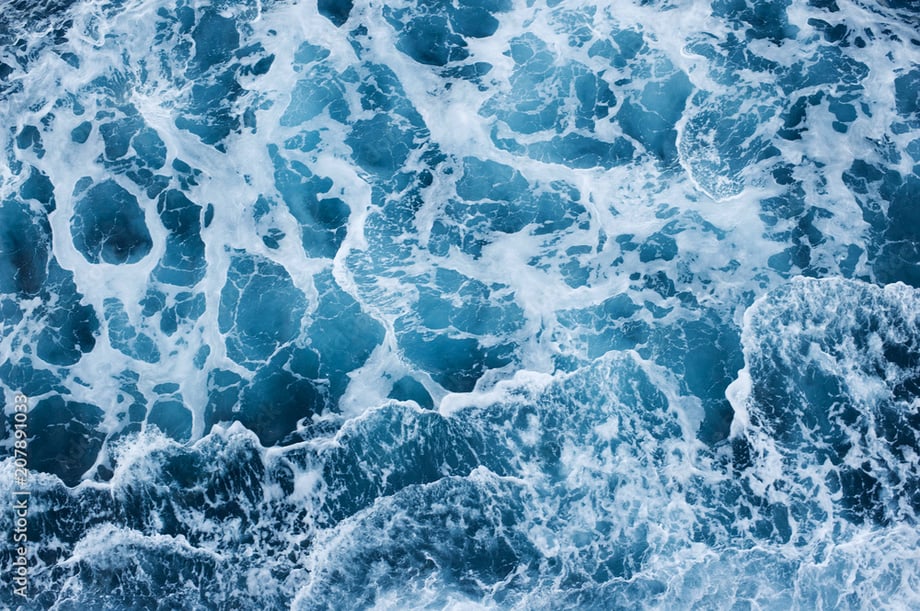 As a solicitors' firm, you can probably resonate with this scenario: you're rushed off your feet, with work coming out of your ears and then suddenly… it stops. You join all the networking meetings you can get your name signed up to, you call previous clients and prospects in the vain hope that someone, somewhere needs your advice. You give "digital marketing" a go and create a Facebook page where your friends and family start following you (for moral support) and you update your website with a brand spanking new colour. Sometimes you get lucky and get some work, relishing in the disputes, intestates, litigations and money laundering and sometimes you beat your personal best on Minecraft.
You know you need a constant stream of work coming in. But you also know that your talents lie in dealing with Wills and powers of attorney's etc. rather than dealing with digital marketing. That being said, no-one knows your industry better than you do, you just need to take some of your marketing ideas, develop a strategy, and watch as your business grows a healthy, rich pipeline, full of leads. Or you can leave it to someone who knows how to do marketing for solicitors and concentrate on the things you are good at. Either way, here are 15 things you can do to ensure you have an effective marketing strategy in place that will not only get you more clients, but quality clients, and you can watch as the firm flourishes.
1. Solidify your brand
The problem with a lot of industries, especially more serious sectors, is that all the branding starts looking the same. If your competitors are successful in what they're doing, have a look at what it is that makes them stand out. Consider why they stand out and what you can do to stand out…don't look at the shade of red they've chosen for their brand and copy that. It won't make you successful and it certainly won't make you stand out.
Without strong branding, your business is likely to disappear in a sea of other websites that look exactly the same. And it's not just your logo that needs updating. You need to consider how your brand "speaks" to prospective/clients, how your website stands out in a crowd, what makes your business "remarkable" from the others.
You need to find a way of telling your story in a way that inspires, guides and motivates your prospective clients into choosing your firm as their solicitors. Your brand should make a clear statement about who you and your company are and how you can help and add real value to their lives.
There are many marketing companies out there that are created for specific sectors, such as a solicitors etc. the only problem with using a company that only work with one type of brand is that their websites all start looking the same.
2. Don't try to be everything, to everyone
"If you try and sell everything to everybody, you successfully sell nothing to anybody"

David Finch, Managing director at Purple Frog.
To solidify your brand, you first need to determine what your niche is. Too often we have spoken to solicitor firms who do family law…and litigation…and corporate law… oh and property law. Pitching yourself as a "jack of all trades" in this case, isn't the best route. When a client needs legal help, they are usually looking for someone who has a lot of experience in the issue that they have. They are not looking for a solicitor firm who know a little bit of everything.
The good news is that usually law firms are full of niche experts, so what you need to do now is present yourself as an expert in one field and stick to it. Don't try and cross-sell the whole company's services on one page and in the same messaging. Once someone becomes a client, you can start digging deeper into their pain points and get a better understanding of their needs, then offering a tailored solution and/or referring them to the branch of your firm that deals with that.
Once you've decided on what area you're going to specialise in, you can work on changing the way you present yourself online. Marketing for solicitors firms is always going to be a little more challenging than other industries because people aren't usually getting in touch with them because something great has happened in their lives. So, you need to make sure that your digital marketing is clear and concise and that when that prospective client lands on your page, they know who you are, what you do and why you do it, without bombarding them with convoluted information and off-point branding.
3.Optimise your website
Of course, if you genuinely have a lot of experience in your firm in a handful of different services, you can advertise yourself as an expert in all them, but you still need to be clear about what it is you do and why you offer it. It's important to have separate landing pages for each service and ensure that each page is optimised for that practise area.
By including valuable information, SEO (Search Engine Optimisation) friendly keywords and in some cases, including your location and the locations you serve, you should see an improvement in your Google rankings. You can also spend some time coming up with some long-tail keywords, which although will have less people competing for them, can in fact, attract more quality clients that are searching for them.
Keep your metadata up to date and ensure that information about the contents of your page is correct. It's important that periodically you review and update your metadata as your site changes over time.
Use ALT tags or use alternative text descriptions to allow search engines to locate your pages
Create attractive links: instead of having "click here" links, try writing out the name of the destination, ie. "Marketing for Solicitors Article"; it's rich in keywords and will improve your SEO and is helpful for people with disabilities.
Update your content regularly with informed keywords and relevant, authoritative content.
4. Search and you shall be found
Unless you're in digital marketing, it might come as a surprise to you that you don't just appear on the first page of Google. Sometimes you appear on page 20 and no-one ever finds you. According to a 2020 study, 86% of study respondents said they would use Google as their resource for researching a lawyer online. Nothing surprising there. But it does prove that you need to ensure your website is well optimised, and keywords are being used wisely so you can guarantee your place on the top spots.
But that doesn't mean you should ignore the other search engines. With just over 9% of people saying that Yelp would be a primary source for researching which law firm to hire, it's important to make sure that your profile on websites such as Yelp (or in the UK, Yell) are up-to-date too.
It's also worth considering that most potential clients won't make an instant decision when considering a solicitor firm. Click to call ads are a great idea for some areas, but when it comes to solicitors, it isn't the best overall solution for them. Only 5% of people looking for a solicitor will make the decision to get in touch in 15 minutes or less, so an ad asking the visitor to call, isn't the most successful. Almost 80% of people looking for a solicitor will take more than a day researching. This kind of lead time directs us more towards running retargeting ads, for example, as most visitors might leave your website without contacting you but will still be thinking about you the day after. A gentle nudge might be all you need to push them onto the contact form.
And remember, if it sounds too good to be true, it probably is. There is no such thing as low-cost search engine marketing that works. Competition is too tough and the nature of how you get to the top of search results means you need to put your money where your mouth is. That isn't to say there isn't an efficient way to do search engine marketing for solicitors, though!
5. Focus on real digital marketing goals
Digital marketing, although imperative, if done incorrectly can also be a waste of time. Having marketing ideas is great, but you must ensure that you have a strategy in place that is goal-orientated for the individual solicitors or areas of expertise in your firm. Focus is key here and a benchmark to compare your efforts against will give you an insight into your success.
Start by defining your clients' lifetime value for the next five years. Then reverse engineer the process. First, identify how many yearly new clients you would need in order to reach that. Then you can start thinking about how many leads you need to generate to achieve that number of clients. From there, you can think about how much and what kind of activity you need to be doing per month in order to get that number of leads. Ask yourself, "where am I going to get them from?", "Can I get enough by just attending networking meetings alone? Or do I need to do more activity to compensate". If you believe you can get it from networking alone, then great! If not, then you need to really consider whether you can do the digital marketing yourself, or whether you need to work with someone who knows how to do marketing for solicitors.
6.Your website is more important than you probably think

"Your website is the window to your business. Keep it fresh, keep it exciting"

Jay Conrad Levison
A poll of 2,000 adults found that in a typical week, they spent 59 hours on the internet. 59 hours! If you don't already have a website, you're missing out on the 97% of consumers who search for businesses online. If you do already have a website, but you're still showcasing font that is too small to read, a Flash animation (not flash, like "flashy"…) and it's unresponsive on smartphones and tablets, then you need to change it, and pronto.
In one study conducted, 84% of participants said they would want to talk to, at the very least, 3 law firms before deciding on which one to hire. That means at least 84% of potential prospects that land on your website will be comparing your firm to others. The design of your website plays a huge part in the way your consumers view your firm.
Your website should be content-driven, and it should work hard to generate you leads. It should not be an online brochure with lots of stock pictures and a generic description of what you do.
When your prospects land on your website, they should be presented with solutions to their problems and/or compelling call-to-actions which entice them to find out more about how you can help them.
Show that you are an expert in your field by establishing yourself as a thought-leader online. Write or share helpful blog posts (even as simple as a legal glossary to help people understand what you're on about when you're talking to them!), content offers and case studies. Run webinars on your chosen niche and initiate discussions on blogs, webinars and online groups. Place yourself in the middle of the conversation and share your insights. Don't be afraid to share your knowledge publicly. It might seem counterintuitive to give away free advice, but that free advice is the worm to your fishhook.
Sites that are more visually impressive give the visitors of the website the impression that the company behind the website is a successful one. Make sure that your website is kept up to date, act on issues that might arise quickly and ensure that you have ways for prospects to contact you with an up to date 'contact us' page, forms and even a live chat option. You should have clear and enticing call-to-actions and each and every page should have a clear direction of exactly where you want the user to go next. Do you want them to get in touch? Download a content offer? Schedule a free consultation with you? Be clear and include a link to facilitate the conversion.
As well as being aesthetically pleasing and easy to navigate with lots of offerings, you should bear in mind your intake process too. Make sure you get back to people who submit a form on your website for something like a case evaluation request, quickly. Ensure that those who are answering phones are friendly and helpful – even if they can't help.
7. Make your current clients ambassadors for your company
Through the nature of a solicitor's work, you'll probably find you cultivate relationships with clients as you get to know them and their legal issues. Nurture that relationship and not only will they come back and use your services again if they need legal advice, but they can help you with your digital marketing by becoming an ambassador for you and your company.
Marketing for solicitors is perplexing because you can't exactly say, "Now I've helped you divorce your husband, how about divorcing the kids next?!". But as you get to know them better, you can try and uncover their main pain points and identify new opportunities to help them in other ways.
You can also ask them for their valued feedback on the service and advice you have provided. Remember, they're unlikely to give you a review unless you ask for it. Make giving you feedback or filling in a survey an integral part of the process and make them feel like their opinion is important. It doesn't need to be a time consuming part of your day; you can automate feedback by setting up an automated email at certain points in the process to ask how you're doing as a firm.
We've covered this more thoroughly in another article on how to keep your clients satisfied and turn them into promoters.
8. Are you mobile friendly?
When asked what device(s) you would primarily use for researching what law firm to hire, 23% said mobile device, 24% said desktop or laptop computer and 53% said both. It's clear from those statistics that it's essential that your website is optimised for mobile and desktop. In 2020, 68.1% of global website visits came from mobile devices – an increase from 63.3% in 2019. That being said, users spent on average 165 seconds less time on the mobile site, meaning you've got almost half the time to make an impact. If your website isn't optimised for mobile, you're driving away a significant portion of potential clientele as so much internet browsing is being done on the move.
To increase your chances of visitors not leaving to competitors' website, your website should:
Not just be "mobile friendly". Work with a developer and web designer who knows how to create a website that works as fluidly on mobile as it does on desktop. Make sure they're not just "making sure it fits" on a mobile screen. It needs to be responsive and tangible as there are so many different screen sizes and operating systems to contend with.
Load quickly and be easy to use.
Have clear and logical navigation menus that are easy to find. If you're using a horizontal navigation bar, does this fit on the mobile screen? Does it need to be shrunk down into a hamburger menu? And if so, is this clear and easy to find?
Your website should already be this, but your mobile site should also be secure (HTTPS).
If your website has a chat pop-up, does it interfere with the overall mobile experience? Do you have call-to-action pop-ups? Do they block the page that the visitor was looking at? Is it easily escapable?


It's so important to ensure that the user experience on mobile is as enjoyable as the one on desktop. Plus, if your website is mobile friendly, it has the added benefit of improving your site rankings on Google. Google will negatively rank you if your website has a bad user experience and you better bet that they check how good the UX is on mobile.
9. Marketing for solicitors using inbound
Inbound marketing generates approximately 3x more leads than traditional marketing and it costs around 62% less per lead. If you're not 100% sure what inbound marketing is, you can read our article on it here .
It's not a magic trigger that will catapult your business into success – it can be a long process, but fruitful if you're willing to be patient. Integrating a long-term inbound marketing strategy into your plans will guarantee you always have a healthy pipeline in front of you. It allows you to reach more qualified potential clients, whilst building up helpful content on your website which in turn projects you as an expert in your field. What's not to like?
To start your inbound journey, you need to:
Research your buyer personas. You know who you're targeting, but are you targeting them correctly?
Start a blog giving targeted advice.
Put together some content offers, like a state of the industry report, a white paper or run a webinar.
Nurture the contacts you will generate through these content offers by sending them a series of relevant emails that are relevant to their specific interests.
Make sure you focus your campaigns around the different areas of expertise and targeted at different buyer personas, don't just create a generalised one that would cater to all. Remember what we said at the beginning, niche is everything.
10. Let natural selection do the work for you… kind of
It's all well and good getting a huge influx of interest in your services, but if they're the wrong kind of client, they're not really a lead. Not only is it a waste of their time finding out that you don't offer what they're looking for or the price for them isn't right, it's also a waste of your valuable time too.
To be more selective with your leads, you need them to qualify themselves. Let them decide whether they're a good fit for your company or not, and after that, you can qualify them further if needed. You can do this through the use of digital marketing. Send them relevant content that encourages them to give you a call. Entice them into working with you by using supportive language that isn't salesy or pushy. Use well placed CTA's that incite motivation to find out more from you. If they unsubscribe from your emails or don't react to your prompts, then the likelihood is that they weren't ever going to come to you for your services and they weren't the right fit.
11. Measure everything
"Don't waste any money on marketing that is not measurable. If you can't measure it, don't do it"

Larry Bodine, legal marketing blogger.
At Purple Frog, we stick to the ethos that you should never spend more than 1/3 of your income on winning new business. that's because if you get a 3x return, you know that your marketing strategy is working.
But how can you make sure you're doing that if you have no way to measure it?
Track all your results for each digital marketing activity you do. It'll help you understand what is working and what isn't and will empower you to change your marketing ideas and strategy based on the results. Use your goals to benchmark yourself and make sure you're on track to reach your long-term target.
You can find out how much you're spending right now on acquiring new clients by downloading our free client acquisition calculator.
12. Cultivate referrals
Word-of-Mouth is a marketing tactic in its own right, and one that has been around way longer than inbound, outbound or bound-bound marketing (that last one, as far as I know, doesn't exist). What better form of advertising can you get than previous or current clients speaking highly of you and your services? It's a fundamental part of marketing for solicitors in order to obtain more clients. Think about it this way, your clients have already been qualified: they've used your services. Therefore, when someone comes to them with a similar issue, they know who to suggest using.
Here are two ways you can acquire more referrals:
Partner up: find partners in businesses and individuals who usually deal with your clients and prospects before you come into the picture, ie. estate agents, marriage consultants, business coaches, etc.
Ask your clients: you all know the saying, "if you don't ask, you don't get" and this is particularly true when it comes to referrals. Don't be afraid to ask for business and if you believe you've done a good job, don't be afraid to ask for a referral, feedback or testimonial.
13. Review sites
People trust other people's advice and reviews are the best way to show them what your clients think of you. In order to get more of them, motivate your partners and the people you work with to actively ask for them (see point above as to why). You can motivate your people by setting up a special rewards system to give away a prize – like an Amazon voucher – if they reach 5-star reviews by a certain date, as an example.
There are a plethora of review websites for solicitors out there, so you just need to find which ones your prospects use the most. Put them inside your website in a prominent position to convince people who land directly on your website from all the inbound activity you will be doing.
Where you're using review sites, make sure you reply to each review, even negative ones and especially positive ones. Reputation management is key and having responses on review sites and directories is a really good SEO tactic.
It's good to bear in mind that a lot of directories, for example, crawl the web to create business listings automatically, so it's important to "claim" your pages and check that the details are correct. Then look through the reviews and ensure you're communicating with them.
14. Where are your prospects?
You want to be part of the same groups, conversations and conventions as your prospects. Look at LinkedIn and see if you can join groups, find out if there are any trade shows, events or associations that you can attend – their trade, not yours! See if there are some networking groups that are relevant to them that you can join.
15. Be consistent
Once you start implementing these marketing ideas, the main thing you can do is be consistent. Don't start executing a full marketing strategy and then stop when you get a few leads. Once you've established a strategy, stick to it, even when you're really busy and you don't think you need it, because as soon as you're quiet again, you will regret it.
Continue to review your strategy every month or less, keep it flexible and don't continue to do things just because they're written in the strategy, when they're clearly not working and are wasting time. Use the data from your strategy to inform your every marketing move.
If you realise that marketing for solicitors is something that you need help with or you don't have time for, find a way to share the responsibilities with another colleague or hire an external experienced partner to help you.
Conclusion
These 15 tips on marketing for solicitors are in no particular order of what you should or shouldn't prioritise, nor are they all the marketing you can do to help your business. You need to look at what you're already doing, what you have done in the past and who your buyer personas are before you start developing your strategy. Diving deep into your buyer persona's will not only help you understand your prospects better, but it'll give you a better understanding of what you have to offer them and how to offer it.
A "one size fits all" way of thinking doesn't fit here, as a solicitor, your prospects will vary from another law firms. Only once you've determined your buyer personas, can you start developing a strategy and implementing some of the marketing ideas above.