FREE GUIDE
All you need to know about inbound marketing
Inbound marketing typically has 300% higher ROI than outbound, and it works for B2B, B2C and non-profit.
In this guide you can learn how to plan, execute and measure a successful campaign.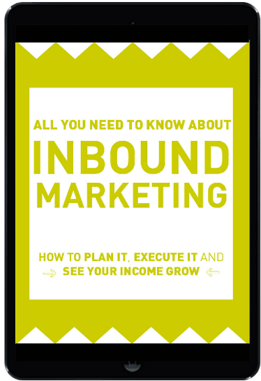 This insightful and practical guide includes:
What is inbound marketing and why is it effective
How to run successful inbound marketing campaigns from A to Z
How to turn customers into promoters of your company
The customer is more in control than ever — and tunes out traditional sales and marketing messages more than ever.
Inbound marketing starts from a very simple observation: people do not want to be interrupted by marketers or harassed by sales people. They want to be helped.
Who is this guide for?
Chief Marketing Officers
CEOs
Commercial/Business Development Directors