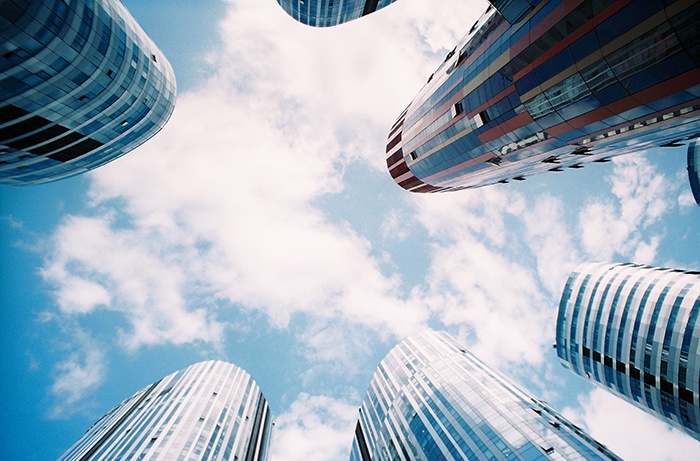 Traditionally, marketing inside the professional services industry has consisted in attending lots of networking meetings every month, in order to try to speak to as many people as possible and try and convert some into customers. They rely heavily on referrals, with the risk of, at some point, running them dry and exhausting every possibility. They spend almost half of their time looking for new business, and the other half actually doing their job and making billable hours. Their website is more like an online brochure than a lead-generation and business development tool. They have a small budget for marketing, so they need to squeeze everything they can out of it. Does this sound like you? What if I told you that there is a smarter way of doing sales and marketing, that will bring you leads even whilst you are sleeping, and help you qualify them so that you only follow up with the ones that have the best chances to convert?
Inbound sales and marketing is not a fad or a new marketing tactic, but it's a marketing philosophy that starts from the simple principle that today people don't want to be interrupted with advertising, they want to be educated. The results speak for themselves. In fact, since 2006, inbound marketing has been the most effective method for doing business online. According to research, it generates 3x more leads than traditional marketing and it costs 62% less per lead.
Here is why inbound marketing for professional services is the way forward.
1. Build trust


"Imagine walking into another company's office and just starting to talk to the CEO, giving her your best elevator pitch. She's not going to listen. Nobody is going to listen. They don't know who you are, they don't care what you want, and they're busy with other things at the moment. That's what cold calls and mailed flyers are like - annoying and soon forgotten."

Laura Hill
Inbound marketing has also been referred to as permission marketing, so you reach out to leads and prospects only after they have showed an interest in your product, and you build trust and confidence in them that you are the right solution for their pain points.
You want to be there at every stage of their discovery process with tailored content for their needs, helping them make an informed choice and educating them on all the possibilities, so when they are ready to make a purchasing decision, you are at the front of their mind and ahead of any competition.
2. Demonstrate your expertise


"Professional services companies sell their expertise - an attorney sells legal expertise and an accountant sells financial expertise. By giving away a bite-size sample of your expertise, you encourage potential buyers to engage with you as they move towards a purchase decision."

John Beveridge @ Rapidan Inbound
Through publishing useful, well-written content, you can become a thought leader in your industry and show your prospects that you really know what you are talking about and that they would be in safe hands if they were to come with you.
3. Focus on your billable hours, not on building your pipeline
Once content is up on your website is there forever, 24 hours a day, 7 days a week. Therefore, it will be generating leads even while you are sleeping, or while you are focussing on delivering the work to your current clients.
In this way, you can have a healthy pipeline even if you don't spend much time on your marketing anymore, and you can spend more time focussing on your customers and actually delivering the work.
4. Develop long-term relationships
Talking about focussing on your customers, another smart way of increasing your business is by making sure you are delighting them and turning them into promoters.
The best way to do that is by first of all delivering a great customer service, which can be consolidated by making feedback part of your process with them. Another way to keep in touch with customers you are not actively working with at the moment or you want to get more work out of is to keep sending them relevant content that they could find useful and helpful. It's a friendly way of keeping in touch without being pushy.
5. Consolidate your networking marketing
If you are finding your networking activity helpful and effective, shifting towards an inbound strategy doesn't mean you will have to give it up completely. You can, however, consolidate it by nurturing the relationships with the people you meet at these events by sending them relevant content from your content library. In that way, you won't come across as too "salesy", but demonstrate a genuine interest in helping them.
You can also be inspired by your conversations with them to produce fresh content that caters specifically to their pain points, and then send it to them.
6. Reach more people
You would agree with me that it's physically impossible to talk to everyone inside your target market in person (unless you work in a super tight niche that only has a handful of companies in it, or you have the gift of omnipresence and you can be in more places at once). However, there is a way of getting everyone from your target market to find you and your content, through the use of social media and Google. In this way, you can reach a much larger amount of people and get them to come to you, rather than you having to bang on closed doors. It's called inbound!
7. Convert your website into a lead-generation machine
You have likely spent quite a bit of time and effort in getting your website up and running, plus you are still paying a monthly or yearly fee to maintain it, but is it actually giving you any return on the investment? A website shouldn't simply be an online brochure, but it should become your number 1 marketing tool and your number 1 sales rep. How? By implementing a lead-conversion inbound process. This includes having:
Optimised landing pages that enable you to collect your prospects' email addresses in exchange for a free content offer
A blog with regular, fresh content with calls to action towards your landing pages and content offers
Lead-nurturing workflows that enable you to build the relationship with the prospects in an automated, less time-consuming way
A good lead-scoring system, a solid CRM strategy and a documented sales process that enables you to close more leads into customers.
Conclusion
There are probably more reasons that we could identify on why your firm would benefit from a shift towards inbound marketing, but these are the most common ones we find on a day to day basis.
If this sounds good and you are ready to go, have a read at the 6 questions you need to ask yourself before starting inbound marketing and download the ebook on everything you need to know about inbound marketing.
If you'd like to get a free assessment of your current sales and marketing strategy and get personalised tips on how to improve it, then schedule it now here.