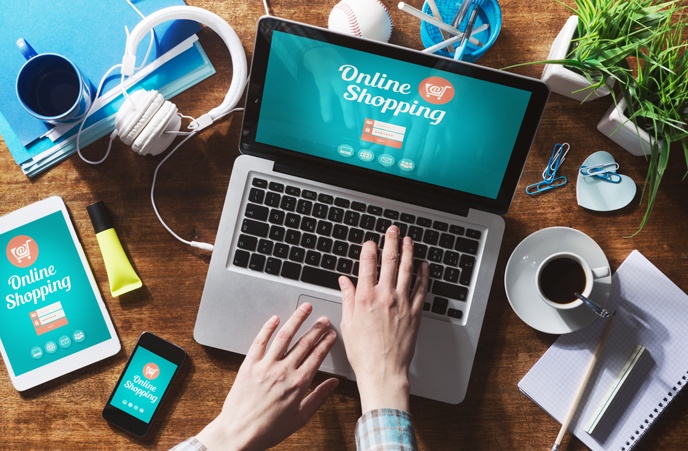 Meta this, alt-tag that. Are your images optimised? Are you URLs search engine friendly....?
The world of SEO can seem a daunting place and with so much content out there around the subject, and finding the right information that is relevant to you can be a tricky task. With most - if not all - internet users beginning their search or internet journey on a search engine, ensuring your web pages are set up correctly is a crucial detail in the digital picture.
However, let's be honest. Although increasing general traffic to your site is great, it is generating more sales what we are really all searching for to grow our business. This could not be more true than with ecommerce sites.
When it comes to SEO objectives, for hotel and B&B web solutions we call it 'body in beds', so for ecommerce let's call it - work with me here - 'items in baskets'...
Items in baskets
By this I essentially mean getting that traffic and those users who will not only browse your site but actually go the whole-hog and purchase your product or service. It is those users you want, and those users who will make your eCommerce site a profitable entity.
This is especially true when we compare this notion to your competitors. What if they have nailed their SEO and are ranking not only above you but on the first page of Google and beyond (by that I of course mean ranking #1).
If they are above you, the likelihood is that they will be taking customers, business and money away from you. This is a subject that online businesses can no longer afford to ignore! The research doesn't lie either.
A study done by Optify on the click-through rates on websites ranking in positions 1-50 on Google discovered that site ranking "[in] number one received an average click-through rate (CTR) of 36.4 percent; number two had a CTR of 12.5 percent; and number three had a CTR of 9.5 percent."
The difference between these numbers is shocking - not England-penalties-in-an-international-competition shocking, but still - and when broken down into raw searchers the numbers are as follows:
If 50 searchers look for "drill parts for pneumatic drill", just over 18 will go for the first ranking website; 6 will end up at the second ranking website; the next 26 searchers will be meekly spread over the following 50(!!) ranking website in 1's & 2's.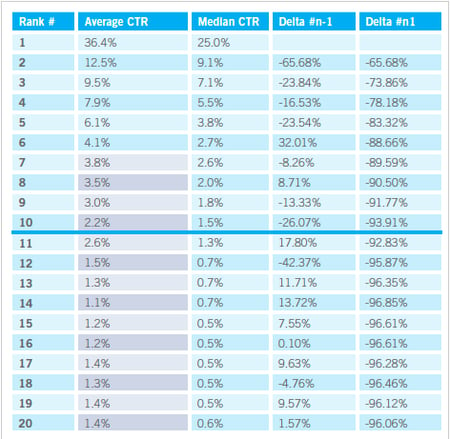 Higher margin products
The headline for this information is clear. Ranking number one, ahead of your competitors, will in effect get you the equivalent traffic for all the sites ranking from second through to 50! As above. Shocking.
But! There is cause of celebration (hurrah!) as this can be reversed engineered. Moving up the rankings from second or third on the list will - in theory - TRIPLE the number of users clicking-through to your website.
Just think of the improvement in your turnover figures!
Now then. Higher, targeted traffic is what we are after. And although this targeted traffic COULD be defined as users who want your products in general, this rule in fact SHOULD be applied to the products you most want to sell, and who is most likely to buy them. In effect, your higher-margin products.
Narrowing the targeted traffic that you want to visit your website is crucial in determining SEO targets for any ecommerce site and business.
Is poor ecommerce SEO costing you?
Well is it? SEO best practice is crucial to ensuring that your users and potential customers are able to find you and not someone else. Lacking keyword focus, irregular or non-existent fresh content and no social sharing buttons around your site could be costings you dear!
So how best to find out if you're costing yourself customers and business? With our FREE 'Ecommerce Search Engine Optimisation Evaluation' tool (obviously!). After submitting 10 simple questions we will email you a score and some recommendations on how you can improve the on-page and off-page SEO for your ecommerce site, and begin your journey to SEO superiority.