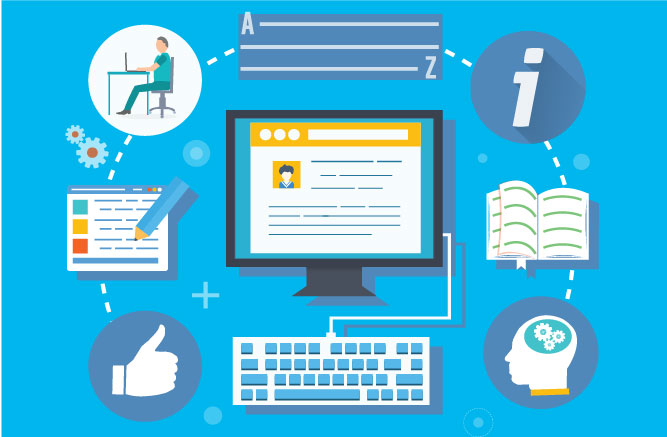 It may seem easy because nowadays everyone does it and you hear so much about it, but knowing how to create a blog that really works for your needs as a business is no easy task. It requires a lot of patience and perseverance, not to mention time commitment. However, there is a reason why every big and small company is now focussing a great deal of their marketing strategies around blogging, and that is because it actually works! Blogging for business becomes especially powerful when done in conjunction with an inbound marketing strategy, and if you don't know what inbound marketing is, click here to find out >

5 ways in which blogging improves your business
1. It improves your SEO and increases your visitors
There was Penguin, Panda, Pigeon, and, lately, Mobilegeddon, but two things have always remained the same throughout all Google Algorithm updates in terms of SEO. The first is the importance of links, and the second one is the importance of fresh content. Blogging helps you with both.
A blog also gives you a great opportunity to use your company's key-words more, and also introduce other key-words relevant to your business in order to have more chances to get discovered on search engines and increase your traffic.
Therefore, if you too are a company who is struggling with finding new business online and drive more people onto their website (and if you are not, you should!), then blogging is the way.
2. It shows customers how awesome you are
Social Media Examiner says that a blog is an essential tool in the professional's marketing toolbox. It gives you everything you need to develop and run your business globally and online.
The reason for this is that writing articles about your niche shows customers you really know what you are talking about and you are a market leader in your industry. It shows the world your expertise and builds trust with the customers.
It also shows other companies all the diverse skills you have and the different things you can do for them.
3. It builds a community
By sharing your knowledge with the world, you also invite the world to share it with you, by commenting on your blog, interacting with you on social media, etc. In this way, you will be able to create a community around your brand and become so much more than "just another company" that sells services or products online.
4. It makes you stand out from the competition
Writing articles about your niche and sharing your knowledge, values and opinions with the customers gives you the opportunity to show them that you are unique and that your expertise in your industry is what really sets you apart from your competitors. It shows the reasons and the philosophy behind your brand in a much more organic and convincing way than your 'About' page ever could.
5. It brings you leads and generates you income
By giving something for free to your customers, your customers will be more willing to give you something else in return, may that be their loyalty or their email address!
This will turn them into leads, which will then grow your customer base and help you sell more products/services.
For this reason, it's very important to have on your blog and your website lots of opt-in forms, may they be for the company's newsletter, a new webinar you have organised, to download a white paper, etc.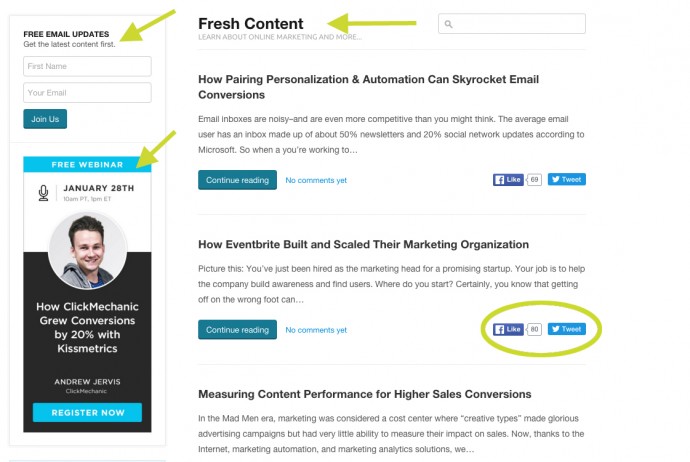 3 questions to ask yourself before you create a blog for your business
1. Why are you doing it?
As we have seen in the article posted by us last week on what content marketing is, having a strategy for your blogging efforts is absolutely crucial.
The first step for building one that is going to be effective for your business is to ask yourself what your aim is and what you want to achieve with your blog. That may be to make your brand known more broadly, or get more people to sign up to your newsletter, or generate more leads. Whatever it is, it's very important to identify it straight away as it will affect the whole strategy.
2. Who are you writing for?
For most businesses, the target audience for their blog will most likely be very similar to their customer base. Before you start writing blog posts, it's very important to create a target persona, as this will really help with visualising your readers. Believe me, it's all too easy to lose focus of the fact that you are not writing for yourself or your peers, but that your target market are your customers, so having a persona really helps you making your blog posts very targeted and effective.
3. How can I stand out from my competition?
Do your homework. Research whoever is blogging in your niche and what your direct competitors are doing. How can you stand out? What angles can you use to get people to come onto your blog instead of that of your competitors? Formulate the core message of your blog based on your findings.
Read more articles in the "Blogging for Business" series:
The 5 Steps to Create an Editorial Calendar
5 Ways to Get Your Blog Noticed