Instead of buying ads, cold calling, sending emails to bought, unsegmented email lists and praying for leads, inbound marketing focuses on creating quality content that specifically appeals to the pain points of your target personas and that pulls people towards your company and product.
It's a complete shift of perception, as your marketing, instead of being all about what the marketer or the company wants to say, becomes focussed on what the customers actually want to know or learn. Instead of banging on close doors and pushing your message out to the people, you attract the customers to you.
The aim of inbound marketing is being part of the conversation and going where the customers are, helping them make more informed decisions and offering them solutions tailored to their specific pain points. By publishing the right content, in the right place, at the right time, your marketing becomes relevant and helpful to your customers, not interruptive.
If you were to have the ability to deliver your very best, top ranked Power Point presentation to each of your investors, strategic partners, your favorite customers and every competitor's customer base, would you like to? What if you offered your best marketing information to grow your top and bottom line revenue targets, would you be willing to make the effort? Of course you would. That is exactly what an inbound marketing program allows you to do twenty-four hours a day, seven days a week.
Inbound marketing is nothing more than utilizing your best information about your business, your best customers and your strategic partner's creativity and inspiration to draw potential consumers in your direction. By feeding that group with consistent engaging and relation based information, they will make the transition to becoming a client.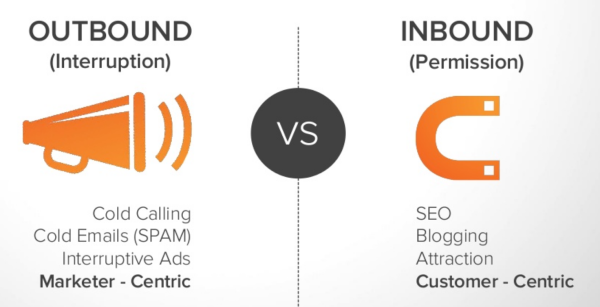 What Inbound Brings:
✔ Aligns marketing and sales to provide a better collaboration between the two and end-to-end, goal-oriented closed-loop reporting

✔ Articulates a holistic buyer-focussed marketing strategy, rather than being a series of tactics

✔ Enhances business growth by developing better-fit, longer term buyer relationships
✔ Ensures your brand is active across the channels and platforms your buyers use
✔ Equips marketing teams with the tools and automation to manage modern campaigns effectively
✔ Better ROI and tracking of your campaigns, to test and measure exactly which bits of marketing are working or not