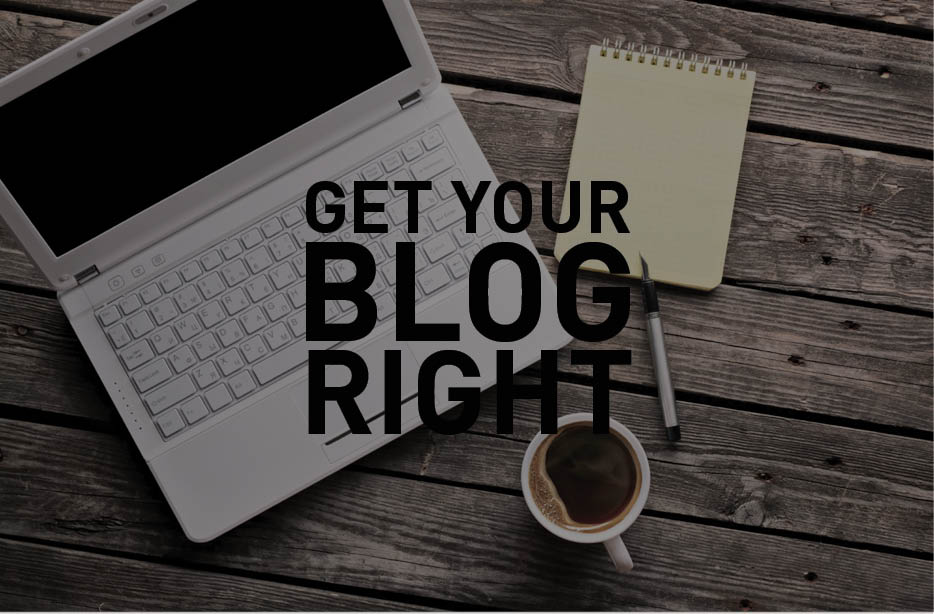 Everyone seems to be blogging nowadays.
If you don't believe me, just have a quick browse of your competitors, and you'll find that it's actually hard to find one that hasn't got a blog.
But the question now is: how effective are they for growing the business?
I spoke to someone last week to try and see how we could improve their current sales and marketing efforts and offer some advice. They already have a blog that they post onto twice a week, which is a great start, so I started explaining to them all the different ways in which they could take that to the next level, with content offers and lead generation flows. They got very excited at the thought of having a way of converting their visitors into leads, but at the question: "When do you want to start?" I got the reply, "Well, we only started blogging a couple of months ago, so let's wait and see how that one goes first."
At that point I was confused. On their blog they do not have any type of conversion prompt: no subscription form, no calls to action... nothing. Therefore, my next question was, "What do you expect to achieve if you continue blogging in the way you are doing now?". He replied, "We want to measure how many customers that brings in!"
I must admit, the thought process there is spot on. You shouldn't measure blogging based on how many visitors it generates, but how many leads and customers you get from it, but on the other hand, how exactly were they expecting to get any customers?
Let me tell you something: it's highly unlikely that a complete stranger - especially one who is just trying to gather information and who came onto your blog because they typed into Google a very basic question, like "Why do I need a recruitment agency" - will read one blog post from you and then immediately go onto the contact form and ask you for a quote. It's just like meeting someone in a bar for the first time and asking them to marry you. They are not ready.
A more sensible next step would be to prompt them at the end of the blog post to download a guide on the benefits of hiring a recruitment agency and how to find the best one. Once they have done that, and given you their details in exchange for it, you can start nurturing that relationship by sending them more relevant, helpful articles on the topic, and prompting them to schedule a call with you to get a review of their current recruitment process and how you can help improve it.
That's the way you get a customer! You build trust first, you nurture the relationship, you prove your knowledge and the ability to be helpful, and then you pitch your proposition.
So, here are a few actionable tips on how to make your blog work for you.
Know who you are talking to
You'd be surprised how many companies write content just for the sake of it, without really thinking who they are trying to attract with it.
I have seen another blog recently from a company we are currently building a strategy for. One of the first questions I asked was, "Who are you trying to attract onto your website?" She went on to explain that they wanted to attract companies that were looking for catering services for their events. I then made them notice the titles of their latest three blog posts:
How to set up a catering agency
Another great win for our company
News August 2016
How exactly did they think they were solving their target personas pain points? Companies that are looking at hiring them are not interested in setting up a catering agency themselves, nor in the personal achievements of the company. They are looking for someone who can solve them a current problem they have, who knows what they are doing and will work efficiently and effectively with them. Better ideas for articles would be things like "How to make sure your events are a success" or "What type of catering service is best for your next business event". In that way, you will be attracting your target personas, rather than your peers or competitors.
That is why it's so crucial to set up a buyer persona before you start any form of content. Define exactly who you talking to and craft a content plan catered to them.
If you don't know where to start from, download this infographic that will give you the basis of creating a buyer persona.
Apply best practices
There are a few tried and tested best practices that have been proved to have better results in attracting and converting more leads, and these are:
Use images - you should always have a main image at the top of each article, just under the title, and a series of other images inside the article to break up the text and better explain your point
Have at least 500 words - super short articles are unlikely to be in-depth enough and helpful to your visitors. They are just going to skim over the problem, but not really give a solution for it. Make sure your articles are at least 500 words long, and if you want to take it to the next level, try and make them more than 1,000 words. The more helpful the better.
Use SEO - make sure every single blog post that you post has on-page SEO, so it's focused around one long-tail, specific keyword and you have better chances of people finding it from Google.
Link-up your content - make sure you use internal links to other blog posts that you previously published and encourage people to read more about the subject. Having some related blog posts at the bottom of your post is also a great way to encourage people not to leave your website and read more.
Post regularly and often - this is a big one that people don't do. It has been proven by Hubspot that companies that publish 16+ blog posts per month get about 4.5X more leads than companies that publish between 0 - 4 monthly posts.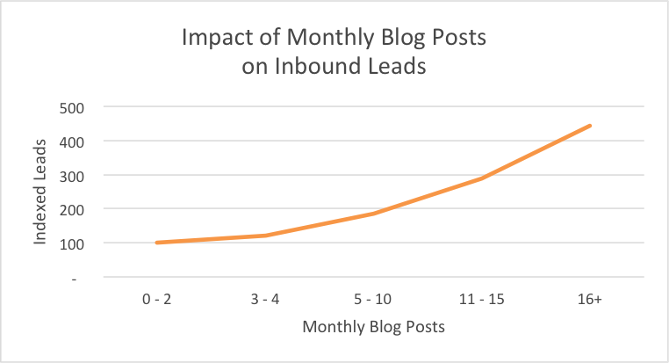 Have a conversion funnel
This is exactly what I described at the beginning of my blog post when I presented a conversation I had. You cannot expect to start generating leads and customers from your blog if you are not giving them an obvious next step to make and a super easy way of converting into leads.
This conversion could be something as simple as asking them to subscribe to your newsletter, or actually downloading an ebook, report, checklist, or again attending a webinar, in exchange for their details.
Once you have these details, you can then start nurturing that relationship and qualifying these leads further, before passing them onto the sales team to close them.
Want to know more about the process? Read our guide on "what is inbound marketing", with more information on how blogging fits into this marketing strategy and how to attract, convert and close more leads.
Use it
Lots of companies treat their blog as a separate entity, something that their marketing team do from time to time or that they outsource to a PR agency. It's not an integral part of their process.
To make your content really work for you, there are 2 things that you can do:
Repackage it - take the content you already have and repackage it in different forms. For example, you can put together a series of blog posts that talk about the same topic and redesign them in the form of an ebook you can put up as a downloadable content offer. You can take the slides from a conference or a webinar you ran and make the available on Slideshare. You can republish your blog posts on LinkedIn Pulse to establish yourself as a thought-leader on the platform. There are so many ways you can repurpose and repackage the same piece of content for different platforms, audiences and purposes, and it can be very quick and easy, but very effective nonetheless.
Make it part of the sales process - people today don't want to be pitched at, they want to be helped. When you are running a sales call or one of the sales reps in your company is, your aim should be to really understand their current goals and advise them on the best solution. That is why having ready-made content that addresses the most frequent issues of your personas is important, so that you can just send it to them to further demonstrate your helpfulness, knowledge and nurture the relationship with them without being pushy.
Nurture the relationship with existing clients - send relevant content that you post on your website to your existing clients on an ad-hoc basis, in order to keep in touch with them and make sure you are still at the front of their minds.
Measure it right
As explained in the introduction, you shouldn't measure the benefits of blogging by how many visitors you get on your website, but how many leads and customers they get.
Just think about it: how can having a high number of visitors on your website affect your bottom line? What is going to make an impact on it is selling more of your product or service.
Conclusion
So, the answer to this post's main question "Does blogging for business actually work?" is that it depends how you are doing it. If you are doing it right, it can double or triple your lead-generation efforts, but if not, it won't do much at all in helping your business to grow