What Has Sustainable Business Growth Got to Do With Team GB at The Olympics?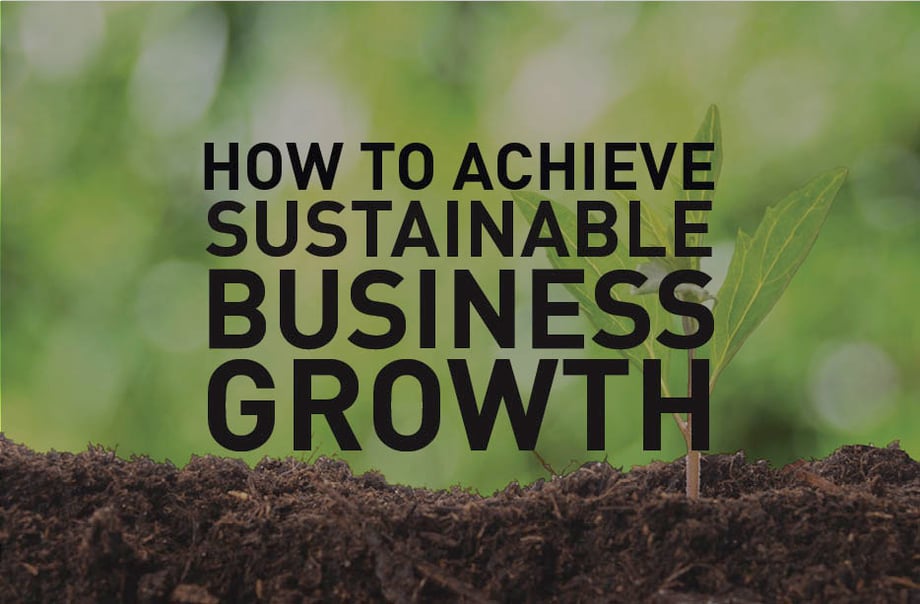 This is the topic I covered during my last webinar for the Business Income Generator and everyone thought it was a rather bizarre connection to link business growth to the Olympics.
However, I believe this is the perfect analogy to explain to businesses what sustainable growth is and how to achieve it.
Here's why.
An analysis of the medal board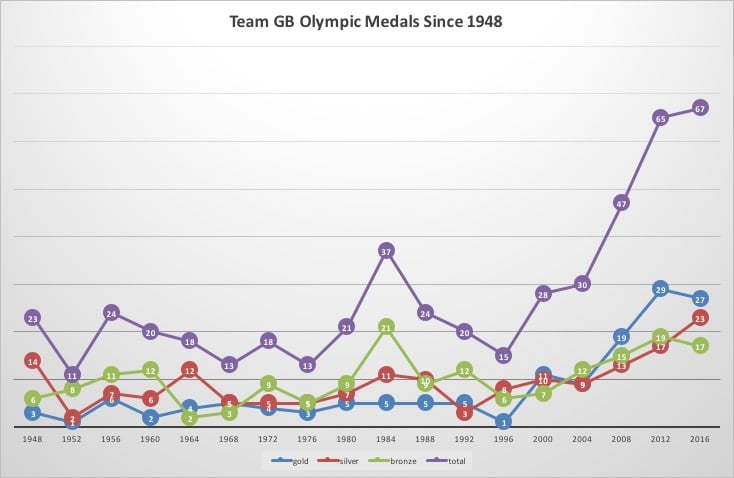 First of all, have a look at the graph above outlining Team GB's Olympic Medals since 1948. As you can see, there was a spike in 1984, with a total of 37 medals, but then they suddenly dropped to less than half that amount in 1996, only to recover again and steadily achieve amazing results in London and Rio. But why is that?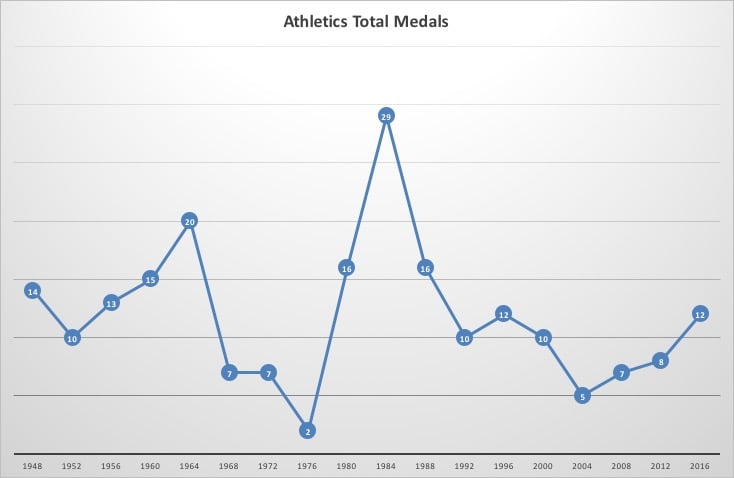 In 1984, when Team GB won 34 medals, 29 actually came from athletics. However, everyone knows that athletics is one of the most competitive areas to win medals for, with countries like the US strongly dominating the leaderboard. So, during the following years, other countries regrouped and strengthened their hold on the discipline, and the UK didn't stand a chance, with the medals in athletics continuing to drop.
It didn't make any sense to keep pushing for such a "mainstream" and difficult area, so Team GB had to think hard of a new strategy, but what did they go for?
A change in strategy
Rather than trying to penetrate the most competitive areas, Team GB decided to start focusing on niche sports in which they could be more successful and that could give them a better "return on their investment". As a result, it only focused on 33 sports, putting all their resources into them. These included things like gymnastics, track cycling and rowing, all disciplines in which no country had a strong hold on yet and that Britain managed to excel at, especially in the last two Olympics.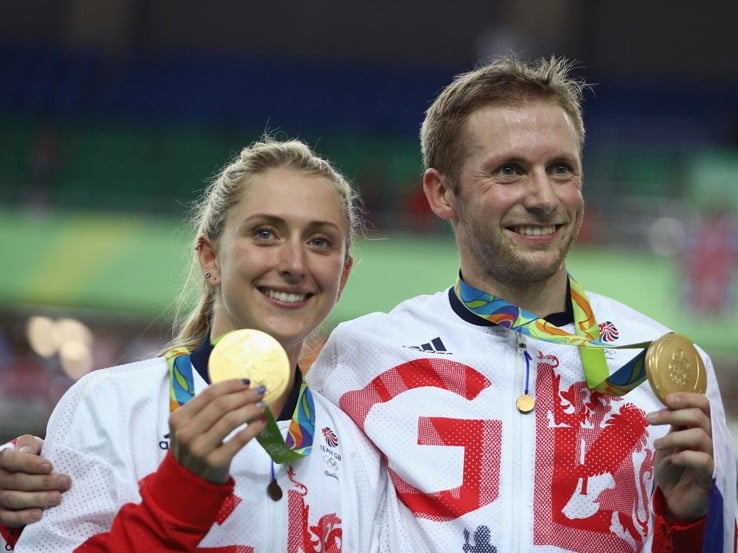 What does this have to do with sustainable business growth?
Team GB has done exactly what every business should do. Rather that do a bit of this and that and try and penetrate a market that is already heavily dominated by other competitors, you should find your niche and really become a leader in that.
How? By really knowing who you are targeting, and producing content that caters to their specific pain points (if you want to know more on how to do it, download our free ebook on everything you need to know about inbound marketing).
Conclusion
If you try and sell everything to everyone, you successfully manage to sell nothing to no one. Find your niche and become an expert in it.
If you want more tips and ideas, have a look at the presentation I delivered during the Business Income Generator webinar in which I also show how to really achieve sustainable business growth and how that looks like in business terms.