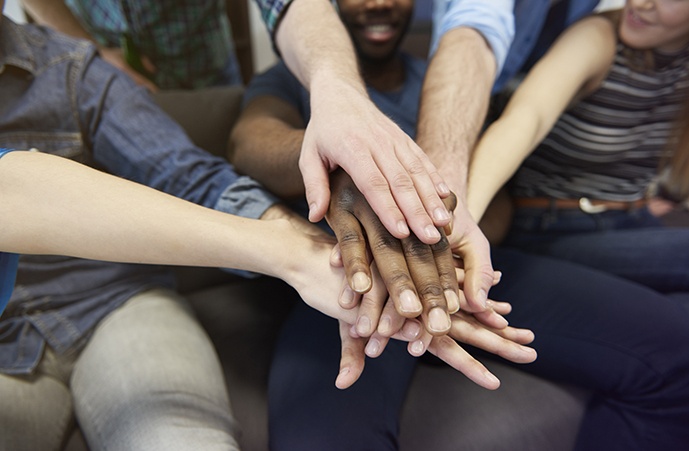 Having engaged employees often means having happier and more loyal customers, getting from them a higher level of productivity and work quality and spending less in recruitment costs. However, engaging staff is a side of business that is often overlooked. According to a 2015 Gallup Poll, only 31.5% of workers report being engaged, and managers (38.4%) have the highest engagement levels of all employees. The Gallup Poll also reveals that millenials are the least engaged generation in the workforce, and given that they have now surpassed generation X as the largest generation of employees, this is quite a significant thing to consider.
Here are 5 tips you can follow and implement into your own business to achieve a higher level of engagement from your staff.
1. Mark special days
Make each one of your employee feel special. During their first few days with you, don't just put them behind a desk and tell them to figure out everything by themselves. Take time to introduce the new person to everyone, take them round the office, give them some one-to-one time and get them to know them better. Make an effort to do something special on their birthdays or special occasions, such as write a card and get everyone in the office or from senior management to sign it, or give that person a collective gift voucher or a small present.
And even if it's not a special occasion, random acts of kindness are always appreciated!


2. Give your employees recognition
People want to feel valued and appreciated, so saying "thank you" or "great job" from time to time is very important. If you want to take it a step further but don't have the time or ability to be able to reward each employee individually, then you could think about using an employee recognition tool like YouEarnedIt, which is a point-based software system that allows employees to gift points to deserving co-workers. Points can then be redeemed for prizes or other rewards.
Bare in mind that if you are dealing with millenials, often times rewards such as happy hour, group yoga lessons, cinema tickets or other such things can be more appreciated than an extra lump sum of money in their paycheck.


3. Keep the information flowing
Make sure you keep the employees updated with what is going on inside the company. Even if it's bad news, keep them in the loop. Make them feel like they are an important part of the company and have a chance to be heard and give their contribution to solving problems or improving systems.
Real-time, immediate feedback is also very important, especially for millenials. The yearly review system doesn't work anymore, as people now want feedback all the time, so keep the conversation going.


4. Offer opportunity for growth
Career growth is the number 1 of the most important job aspects for young professionals, and that's because millenials are very ambitious. It is important to craft individual career plans, have mentoring opportunities and make sure your star performers know that they are stars.
Another thing to remember is to embrace different ways of doing things and developing skills. Let your employees find their way of growing and working.


5. Make them feel useful
Don't just give people meaningless jobs without explaining the reason for doin them. Always show them how their work is affecting the company/society/clients. Make them realise the importance of their job and how it fits into the bigger picture.


Conclusion
If you are a small company, being really approachable and giving time to each employee idividually is always the best solution in the end, but also bigger companies can create a system for rewarding and making employees feel special, by using specific software or systems.
What would make you feel more engaged at the work place?