What are Content Offers & How Could I Benefit From Them?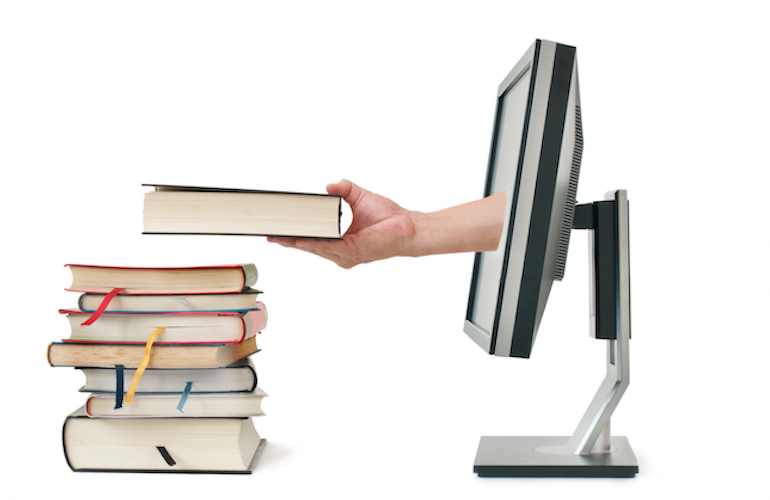 Content offers are at the core of a good inbound marketing strategy, but what exactly are they?
Here you can learn the basics, have your questions answered so you can move along to creating your first content offer. Trust me, you'll want to when you're done reading this!
What is a content offer?

A content offer is essentially when you invite your users to download or get access to a free piece of content in exchange for them giving you their details, so you can gain some insight on who your users might be, as well as receive their email address so you can nurture them into making a purchase. It's a form of ethical bribe that marketers of today use to generate leads from a website.
They are only effective if they are something that your target persona will find valuable, as well as if they are targeted to each stage of the buyers' journey.
In practical terms a content offer could be:
A guide
An ebook
A whitepaper
A template
A spreasheet
A report
A video
A webinar
A podcast
A tip/cheat sheet
An interactive tool
A quiz
A newsletter
A demo
An audit
A case study
... and lots more. The possibilities are endless.

What are the benefits of having content offers?

There are literally countless benefits to having content offers, though they're time consuming to create in most cases, everyone who uses them would say it's worth it. For example, The Web Presence Group says it's great for building awareness for your business through engagement. As the roots to inbounding traffic, the audience's engagement with your content is what fuels the relationship. Here, quality and relevancy are paramount. Any content you publish is a reflection of your business and its brand. Be creative, but in a respectable context that relates to your target market.
Hubspot claims it's best for building trust in your brand. This is because using free content of any form (blogs, ebooks, webinars, videos etc.) can work wonders to boost trust in and credibility for your brand. It basically makes you appear to be an expert in your field as you are now teaching it to others, and to be teaching it to others means they will look at you as someone who has mastered this skill. Quality content shows prospective customers that your business is a thought leader that knows what its talking about, and this can also translate to initial trust in your paid products and services.
It's also beneficial in terms of traffic for your site. Creating content is a fantastic way to get found online and increase various types of traffic to your website. If you make sure that your content is optimized (SEO) you can up your chances even more. You can do this using keywords, you'll increase your chances of getting found in search engines and boost organic traffic. By promoting content in social media, you'll increase your referral traffic. By using content offers in paid marketing efforts like pay-per-click or in email promotions, you'll increase traffic from paid search and email marketing, respectively.
Hubspot also claims that your customers will just be generally happier! When your content is effective at communicating and educating customers about what problems your products/services can help them solve, they'll have better expectations as customers. Rather than blindly purchasing from you and not fully understanding that your product does, which can lead to misconceptions and false perception, educational content better prepares your customers and makes for a more informed customer base. This can lead to future or repeat purchases and lower churn.
The list could go on forever… no really it could, here is a list of benefits from Masterful Marketing:
Increases visibility of your brand
Develops lasting relationships with your audience
Improves brand awareness and recognition
Creates loyalty and trust, with both your current customers and prospects
Helps you to build authority and credibility
Positions your business as an expert in your industry
Generates traffic to your site to improve lead generation
Opens a channel of communication through social shares and comments
Helps your customer move through the purchase decision more quickly
Provides value with no strings attached
With these countless benefits one can see why according to Hubspot's 2014 State of Inbound Marketing report, more than two times as many respondents cited inbound (45%) as their primary source of leads versus outbound which is only 22%. On top of that, it's been proven that the marketers who prioritized blogging were and are 13 times more likely to have a positive ROI.
Conclusion
As you can see, content offers are highly beneficial in so many ways. It's time you de-clutter that busy schedule of yours and put some time aside to create a content offer, you'll be happy you did! If you need help to get started, click here for tips on creating your first content offer.