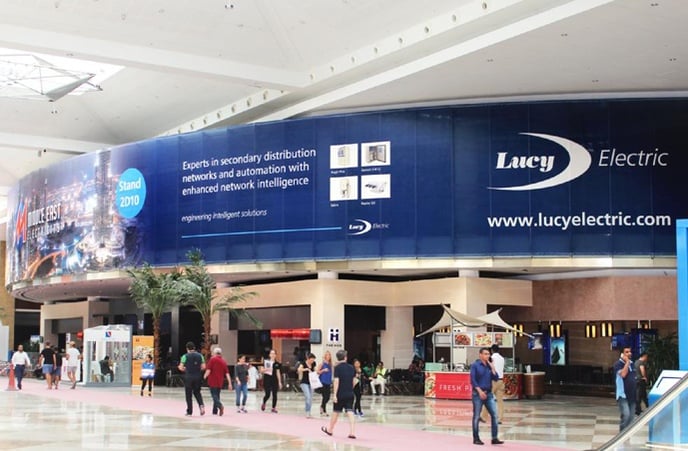 No matter how many years you have been doing exhibitions for, there is always room for improvement. Maybe it's the layout of the stand, the way you collect the visitors' data, or how you promote it to potential visitors.
After each exhibition, consider what you might do better next time.
This is what we always do with our clients, especially those we have worked with many times before such as Lucy Electric, as there are always lessons to be learned.
Lucy Electric, part of the W. Lucy Group, is a global leader in switching, protection and automation solutions for electrical distribution systems. They ensure the safe and reliable distribution of energy to homes and businesses worldwide.
Just recently we helped Lucy Electric to win 'Best Stand Design' at this year's Middle East Electricity show in Dubai.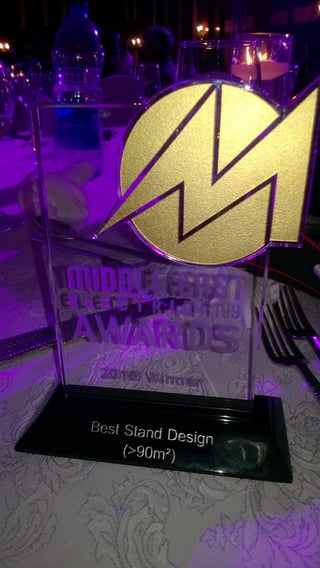 Based on previous experience at the MEE show, here are a few things that we developed to ensure greater success at this years' event and some top tips for designing and planning your exhibition experiences.
Think about the product displays and the floor space
Positioning your products correctly is a key element to getting visitors to engage with your stand.
In the case of Lucy Electric, their industrial-sized products can often pose a challenge for which careful planning of the floor space is essential to ensure barriers are not created that might prevent people from entering the space, or only allowing them to view displays from the aisle and then walking past.
We planned a bright, open and free-flowing area where products could be spaced apart and not backed against columns, which allowed visitors to easily access the stand and view the products from all angles, whilst providing vital wall space to communicate key benefits and branding messages.
It's all about finding the right balance between making your space open without giving too much away, as you want to encourage visitors to step inside and learn more.
And don't fall into the trap of over-designing the stand; if something doesn't have a purpose and detracts from your messaging or display do you really need it?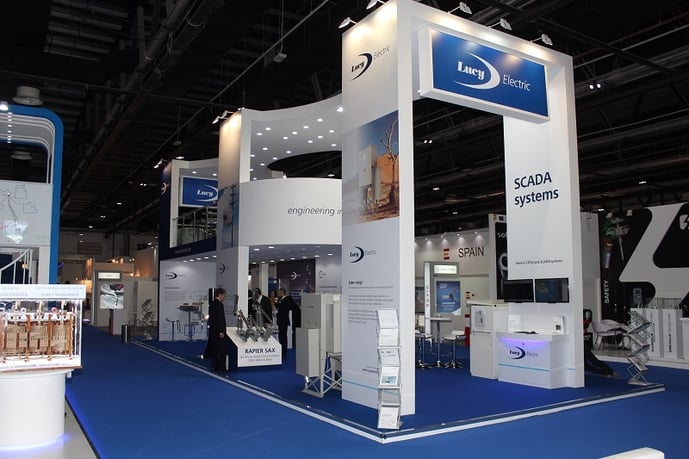 Branding and messaging are crucial
The layout of the Lucy Electric stand created a well-defined audience journey and vantage points that displayed the company logo from all angles and provided clear signposting for any potential visitors.
Key features and benefits were written in a consistent tone of voice and presented with the logo at the same eye-level on all walls, giving an overall organised and professional appearance with a clear hierarchy of essential information.
Company statements were also displayed in main walkways. These were purposely written in a concise and to-the-point way for people to easily understand Lucy Electric's offering.
Highlight problem-solving solutions that will attract the attention of your audience, but remember to keep it simple and engaging.


What about the culture?
If like Lucy Electric you are exhibiting in another country you may need to think about cultural differences.
At MEE in Dubai, visitors and delegates like to be 'seen' talking to the right people and businesses. Instead of private meeting rooms there was a need for large open VIP areas with plenty of seating. We proposed a staircase to be positioned on the outer edge of the stand leading to a large and open area with clear sides on a 2nd level. People could be clearly seen entering and engaging in meetings, all of which was helped with the use of effective lighting.
The large VIP area also provided a great opportunity to have just the right balance of marketing collateral on display without looking untidy, and again well positioned key features and benefits and problem-solving solutions were communicated on the columns.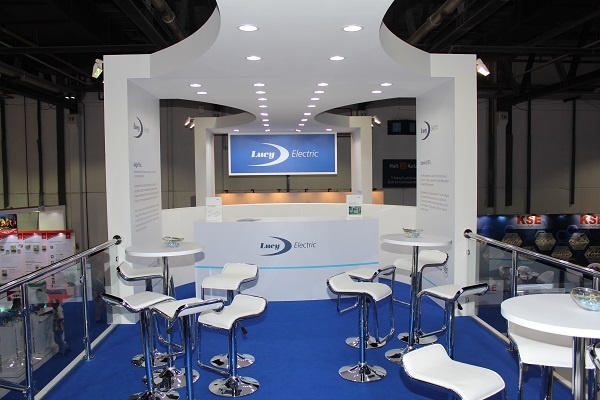 Conclusion
Depending on your objectives, the solutions we delivered for Lucy Electric's award winning stand might be completely different to your needs. However, there are some tricks and tips you can always use and that might improve your whole exhibition experience.