Using Instagram to Target Buyer Personas & Gain Exposure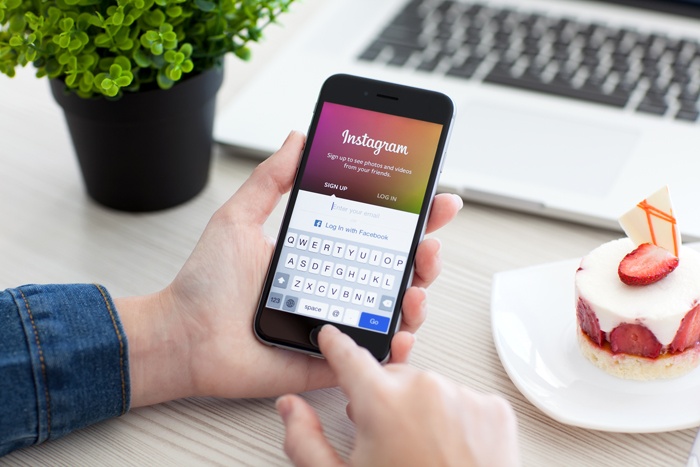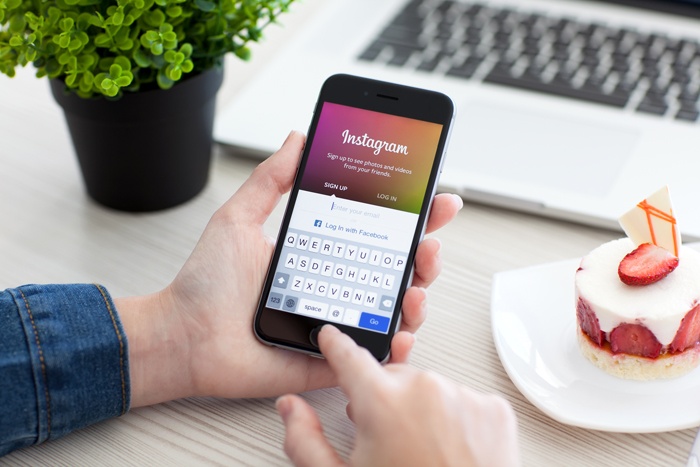 Instagram is one of the world's biggest social media platforms at the moment, according to statistics website Statista, as of June 2016 the monthly number of active Instagram users reached 500 million, up from 400 million in September 2015. The app is one of the most popular social networks worldwide due to it's freedom of visual as well as written content and high amount of regular users.
Find Your Niche
The very first thing you should do on any form of social media, is to find your niche. Doing this basically develops your account to be targeted to your target customer, which can lead to higher interaction and interest in your brand. In order to keep this specific focus, you can create multiple business accounts to serve a specific market according to Carlivh.
You have to be very specific with your account, if need be you should open up more than one. For example Starbucks, Birchbox, and Forever 21 all have separate accounts with specifications such as regions and customer segments such as men and women. As long as you have done extensive research on your buyer personas you should find this realitively easy. Not there yet? Read about how to develop buyer personas here!
#Hashtag
Hashtags are super important, look into event hashtags, whatever your industry, there are events related to it. They could be conventions, conferences, seminars or announcements, anything! Whatever events you see your prospects mentioning, find the event hashtag(s) and follow them to stay updated. For us, a massive Hubspot event is coming up called 'Inbound' so we are following all hashtags and watching them very closely. This is a great tactic that all business Instagram accounts should follow!
It takes more effort than to use hashtag though, you need to be active, and even interactive. It can be as simple as liking a bunch of photos tagged with the event hashtag, go wild as long as it's all relevant. Go the extra mile by reading the captions of the posts and engage in response, answer questions, offer a helpful piece of advice and so on. According to Jen from Jenns Trends, taking the time to engage with these event attendees will usually result in a significant bump in those who follow you – and best of all, they're your target audience!
Apart from event hashtags, you should also take a look at interest or hobby hashtags. It follows the save concept at event hashtags, if you provide insightful and helpful comments, follow tags related to your chosen category it should also have a positive effect. Jen gives the following example: If you sell pet specialty items, follow tags related to pets, pet fashion, grooming, etc.
Knowing your buyer personas / target market, you should know what their interests are and use them to your advantage to find those people on Instagram.
Research Your Competitors
If you want to find out where your buyers are hiding, why not look at who follow and engages with your competitors who have had an instagram longer than you and have already built up a following. This makes your life so much easier because you can find a large amount of accounts that have basically already been filtered through for you.
Check out your compeitiors profiles, click on their "Followers" and you should be able to see the whole list of people who follow them. Depending on how many people follow them, this could be more time intensive than other accounts. Scroll through the list of followers and find people that are your ideal clients. Look for people that are active, engaging, and match your ideal customer profile. Then scroll through their posts, like some of their posts, and join in the conversation by responding to comments, complimenting them, or answering a question. This method may take a bit more effort and time, but it is really effective so it's worth every minute!
Putting time into customer research is really essential because you could gain 1,000 followers but unless they're active users who are specifically interested in what you offer, you will be of zero use to each other. Instead of focusing on generally getting followers, focus on finding and building relationships with your ideal target customer to see real results when using Instagram!
Build Awareness of Your Instagram Handle
This might seem obvious but it still needs to be mentioned and this is why. It's harder than you think! This should be one of the first steps you make in Instagram marketing, promoting your handle to your customers so that they know you have a presence on Instagram and where to find you. There is an unending way to spread the word that your business is on Instagram.
If you have a storefront, print out an Instagram badge along with your username. However online you can reach a lot more people so putting it on your website is a brilliant idea! You can write a blog post on your Instagram presence, and share it on any social media platforms you may already be on.
Share the love (@mentions)
A great way to jump in and immediately flow with the fast moving current is to interact directly with your peers and target audience through @mentions. If you repost something, make sure you mention who you resposted from, they might have a look at your page and repost from you which will have your Instagram name shown on all of their followers pages! Identify popular accounts that your audience already follows and @mention them in a post of your own relevant and authentic way. The chance that the mentioned account will repost your post to their followers is really quite high. There you have it, you've just reached your target audience and deepen your community roots!
Conclusion
Instagram is all about doing your research in the business world, and if done right it can be oh-so rewarding! There you have it, everything you need to know to master the world of Instagram, in terms of using it to target your very own buyer personas & gain exposure simply.