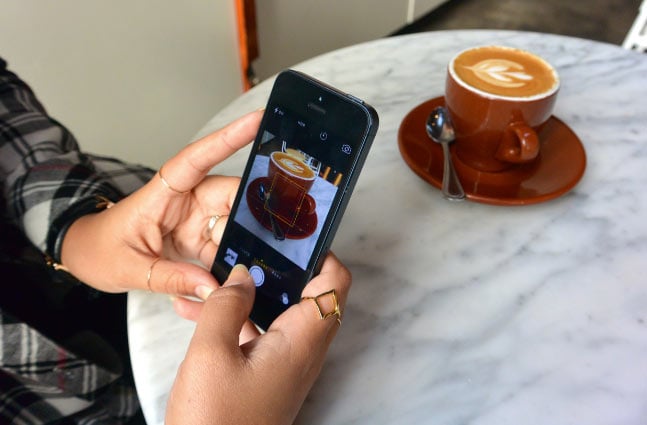 Of course, any business can open an Instagram account, but what's the point if it doesn't bring you any followers, interaction, or exposure? Learn from some companies that Instagram market the right way! Learn from what they do best to ensure you have a strong start: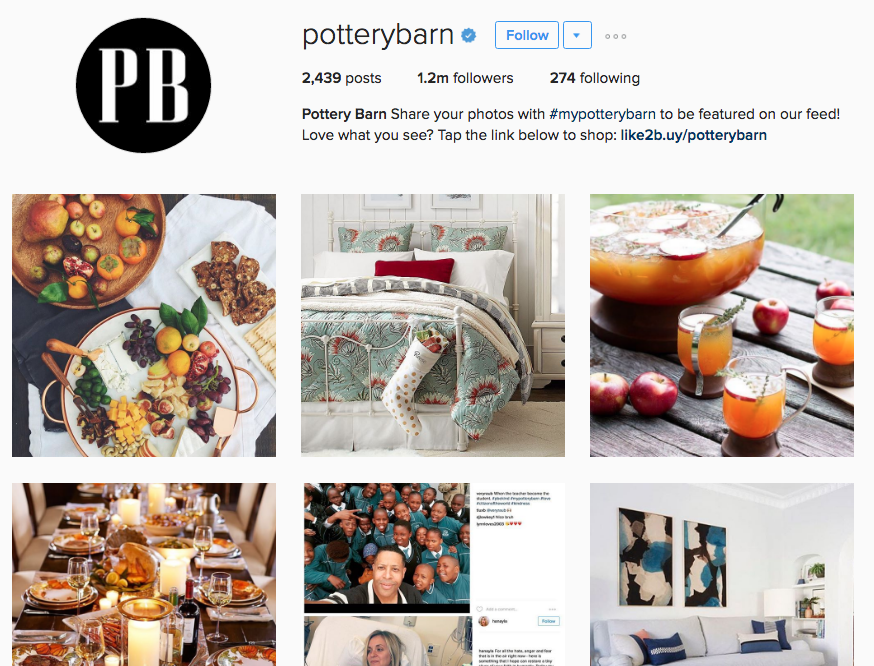 1. Pottery barn: Pottery barn is a great example as their photos are exceptionally beautiful, they also use nice and simple photo so there's no cluttery feeling. Instead of solely having strong photos, they actually have links to their blog to learn more. For example they have a photo of a punch bowl as you can see in the picture above, then give you a small introduction about it and tell you that you can find the recipe on their blog. It's also a festive theme as it was posted around Thanks Giving, but they also mention that it's great for Christmas too! This is great because the photos make their products look great, and then guide visitors onto their blog to explore further.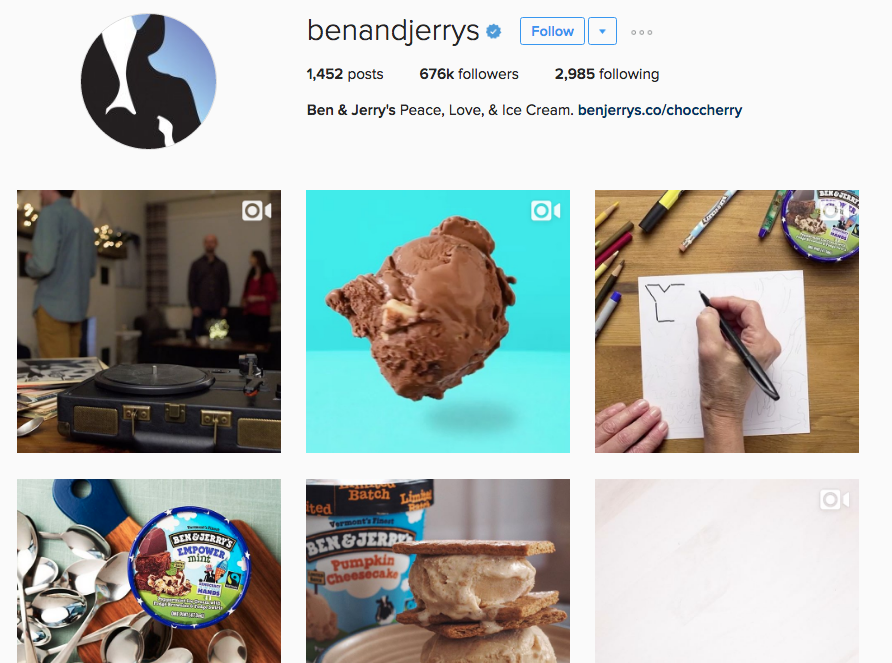 2. Ben and Jerrys: Though it's already a household name and everyone knows they have a great product, in order to stay that way they need to keep up their marketing, keep people interested and wanting their product. Looking at their photos, they not only make their product look really great, they are seriously creative! For example, instead of just showing a photo of a pot of their ice cream, they spice it up accoring to the flavor. They also make flavors that match with seasons along with their year round flavors, and comment on current worldly events such as the US election, and the #BlackLivesMatter campaign.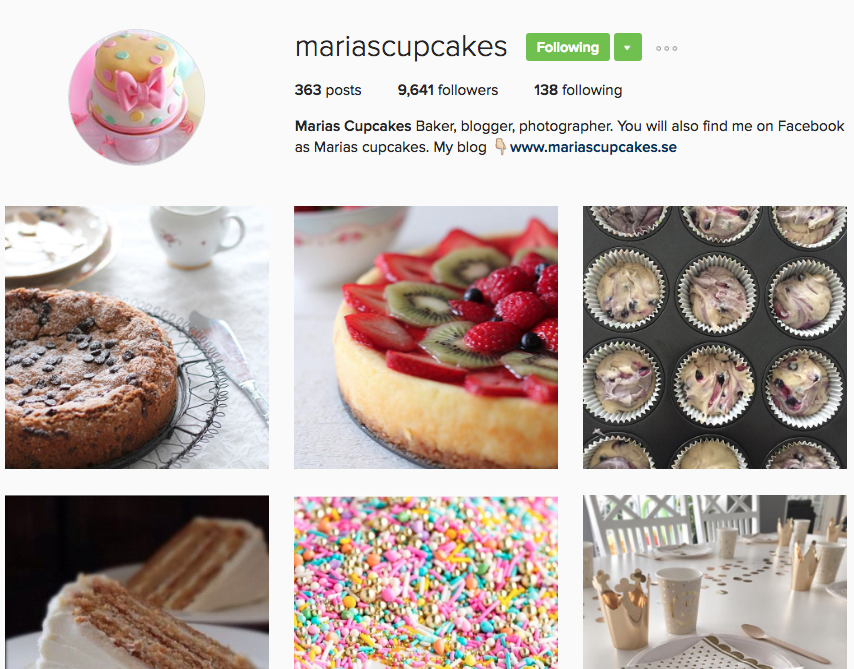 3. Marias Cupcakes: Every Instagram account has the aspect that makes their account strong, big or small. Maria's cupcakes, a smaller company, has beautiful photos and that makes the account appear strong initially, but what instills that strength is that they have sneak peeks of the process and really attempt to interact with followers with questions and feedback. This account also follows seasons which people love for inspiration and to make them feel festive.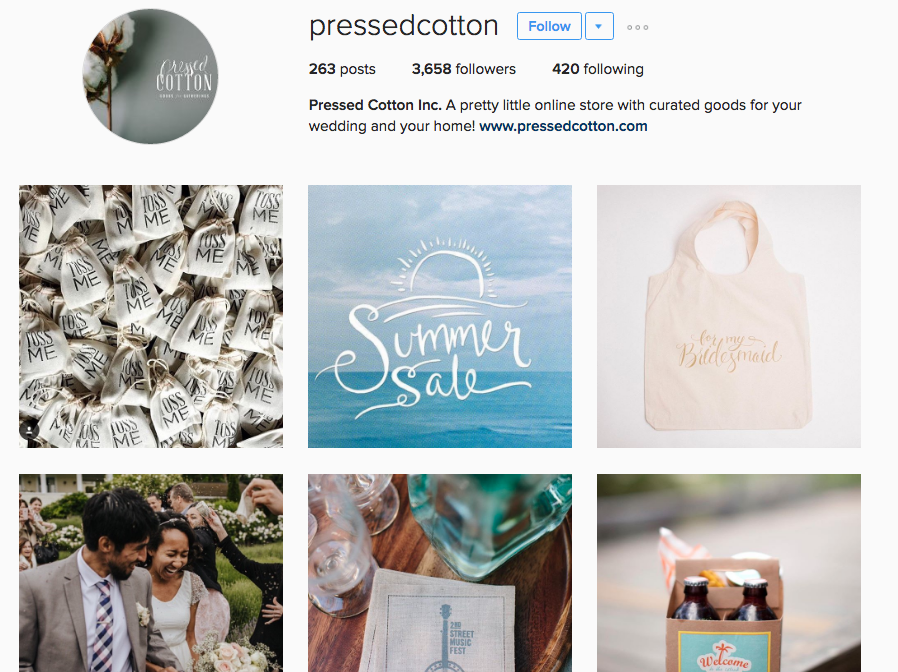 4. Pressed Cotton Inc.: This account is really beautiful, it is strong because it really sticks with a theme. Though they don't post anywhere near enough, they are very specific and that's great for attracting specific customers that are definitely interested in your product and style. They are very simple, no cluttering and a very unique feed as they obviously always take their own photos and take a lot of care in arranging them.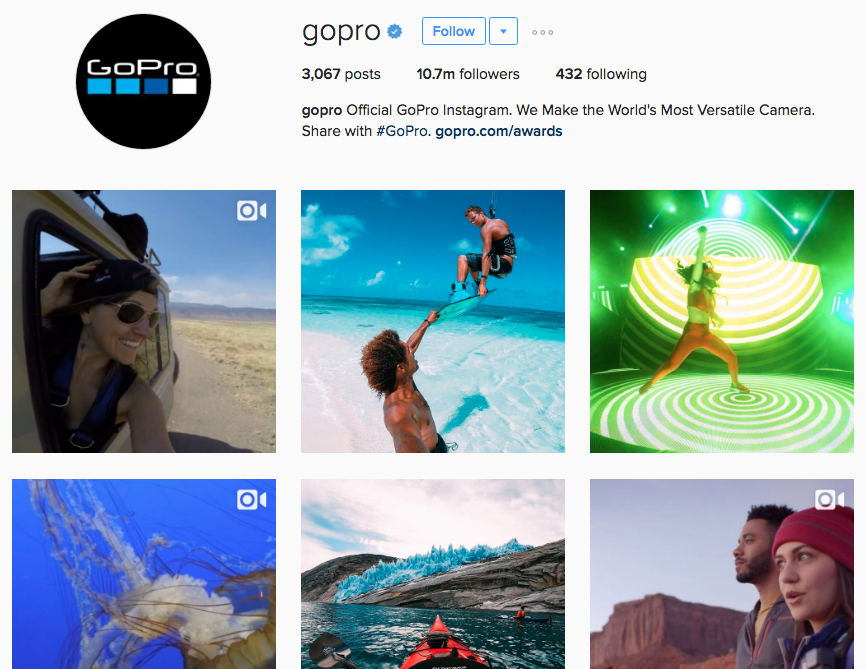 5. GoPro: Not surprisingly, GoPro is in this group as it's bound to have fantastic photos with it's self proclaimed "world's most versatile camera". GoPro encourages users of their product to take exciting pictures and video from all over the world, they focus on extreme sports which people are attracted to and see as 'cool'. GoPro by posting a photo is posting proof of how good their product is as it was likely taken with their camera. They focus a lot on giving you small peeps from places all over the world, but even more importantly—you get to see the company's core product in action. It's built-in marketing and advertising that basically creates itself.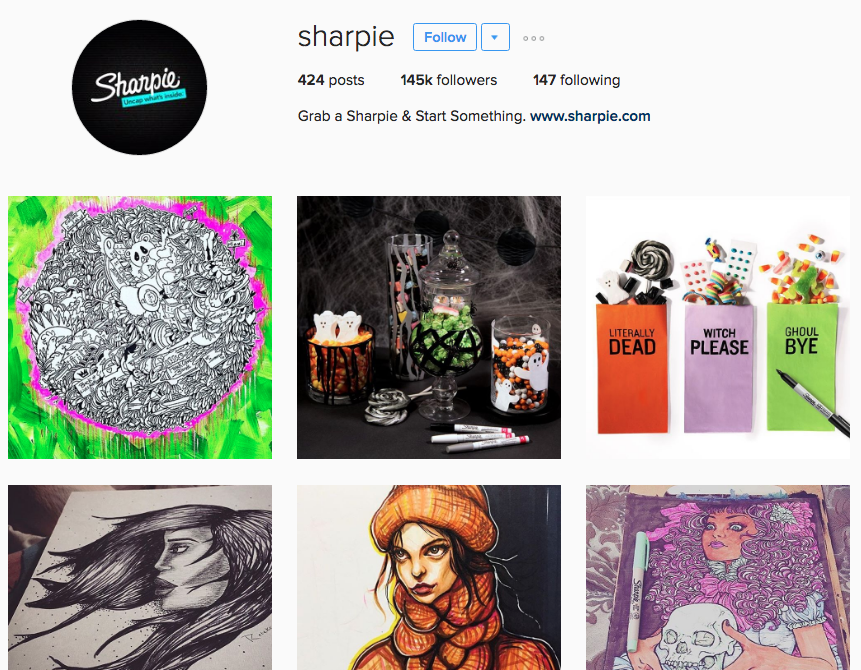 6. Sharpie: This account is awesome because it is so inspirational which really sets it apart from others. It shows exactly what the product is capable of, so there are loads of art pieces submitted by customers (which inspires them to further use their product as they might end up being featured on the Sharpie Instagram) They also have festive activities such as decorating Halloween Bags with funny sayings, and drawing spider webs on glass treat jard. A great technique they used was a strength test showing Sharpie can withstand the toughest conditions by writing on a ton of helmets and hiking snow equipment and then taking photos during the mountain climb to show it hasn't worn off.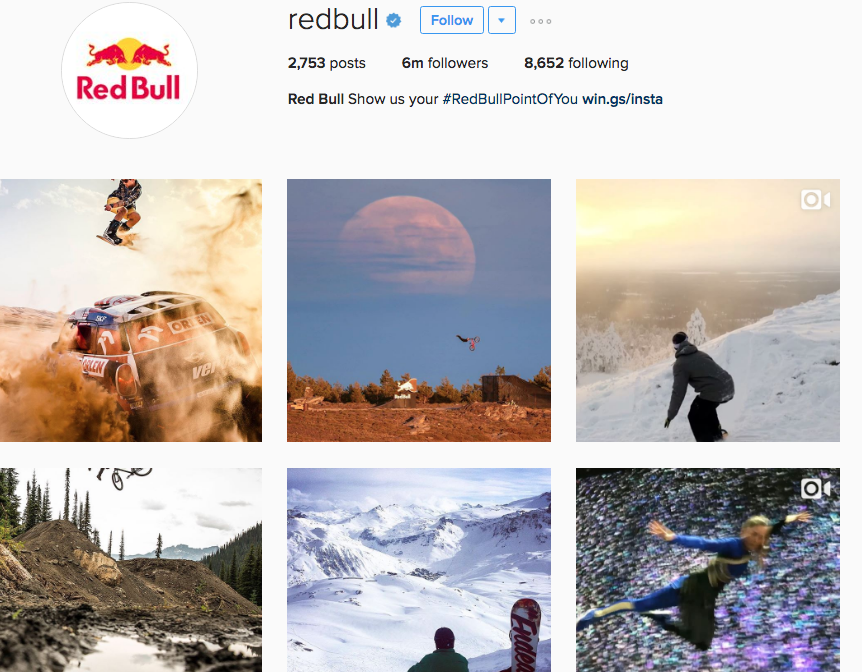 7. Red Bull: There is so much action on this account you just cant pass it. All the death defying stunts associated with their products make it seem really cool, and the extremity sticks in one's head. This is great marketing because people always remember this product, and want to buy it because it's portrayed as so cool and risky.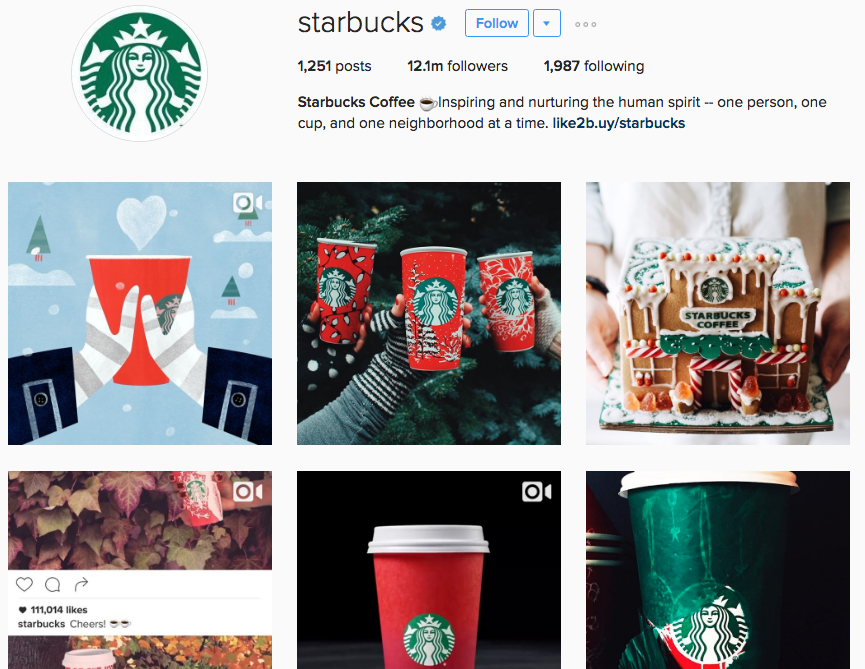 8. Starbucks: Starbucks really owns the spot light when it comes to Instagram marketing. They post just about every single day, its all great content, introducing things such as their festive flavors and so much more. They are also very particular when taking photos that they match the season, making them really creative and unique. They don't just promote their product, they promote a cozy feeling in their photo so that it is automatically thought of when one buys the product which is a really good idea.
Conclusion
When it comes to Instagram strategies and what works best, one can see that accounts that directly involve the viewers perform really well, and ones that can find a unique way to do so do even better. If you can find a way to do this and keep your content streaming steadily you can massively grow your account, and engagement with your Instagram account.