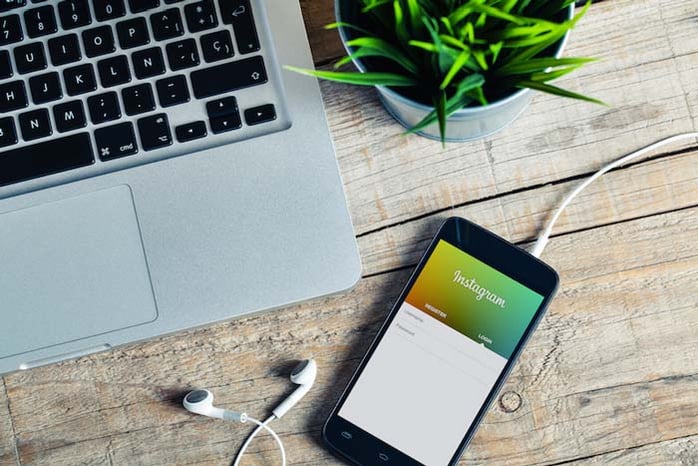 Yes, I know what you're thinking, social media is social media… what's so special about Instagram? It's true, most forms of social media will get you more exposure if done right but Instagram is increasingly popular, with certain benefits other modes don't have.
With 34% of US internet users now using Instagram, Instagram is second only to Facebook in terms of US audience penetration. Also, with a 53% increase of users each year Instagram is unique because it gives insight to businesses looking to reach their target market with engaging visual content which is what the majority of people are drawn to.
This article will outline 5 reasons your brand needs to be on Instagram – or risk missing out on significant opportunities.
1) Visual content in social media is preferred and gets the most engagement.
More than ever before, social media users are a lot more drawn to masses of photos as opposed to masses of writing. According to research done by B2B Marketing Mentor, visual content is currently the most important tactic businesses use for optimizing their social media content.
To keep your followers engaged we strongly suggest that you post images such as infographics or behind-the-scenes for example. You can convert a lot of your content into visual content with things such as infographics to make it more appealing to your customers, a key to get their attention and hold it!
If users want to read more, you can give them a link to an article you may have written.
2) It allows you to easily find you niche, evaluate your competitors and find your target market.
Getting noticed on Facebook can be a challenge for small businesses but the fact that only 9% of US small businesses are using Instagram provides an amazing opportunity for those who start building their audience now.
I can tell you from personal experience, since opening my small online shop on Etsy, I didn't start making any sales until I started to post regularly to Instagram. I was also able to check out my direct competitors and engage with either followers who would also be interested in my similar products and this was very successful.
3) Instagram is very visual, users love that, and it's easier for you to manage.
Just a short post, mainly visual with a small caption makes posting fast and easy. Obviously if you have time to expand and want a long caption, this is always a good idea.
However if you don't have much time but still want to post, just a visual and an emoji will do! Quick and easy.
4) Proven to drive sales with high average orders.
Shopify claims that Instagram referrals result in an average order value of $65; this is second only to Polyvore's $66.75. Though many visits don't mean you'll have loads of purchases, those that do will result in considerably higher revenue than other social networks; for instance, YouTube's $37.63 average order value.
5) Internet users spend the second largest amount of time on Instagram than any other social media platform.
ComScore conducted some research and found that, US internet users spend approximately 12 billion minutes on Instagram each month. That is a potential 12 billion minutes that could be used to eventually stumble upon your businesses Instagram account!
Conclusion
I bet I can read your mind, you're wondering why you haven't already made an Instagram account for your business, right? Well don't ask me, I don't know! Just hurry up and do it now, don't waste anymore time!