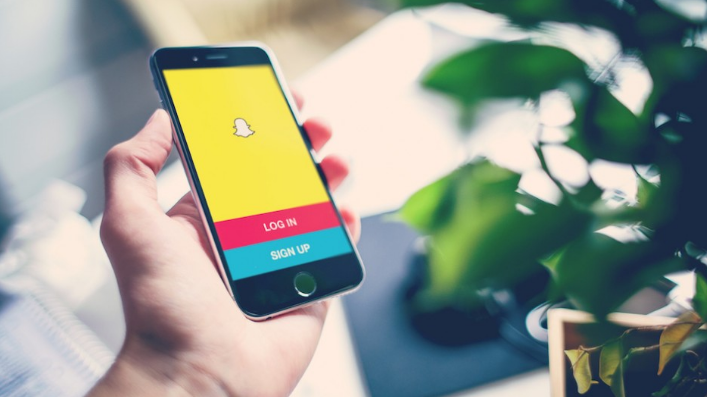 Snapchat, we've all heard of it and almost all use it. Seemingly forever growing, according to Media Kix Snapchat's Daily Video Views Have Increased 400% Year-On-Year with Video Views Now Greater Than Facebook's and 60% Of All Smartphone Users Are Now use the app. Just think of all the views you could be getting with more than half of smart phone users using Snapchat?!
Why is Snapchat the Future of Social Media?
Mobile dominance
When it comes to mobile devices, put your cell phone down and look around you... the train, supermarket, office, no matter where you are it's not hard to see that advanced mobile technology is already prevalent. It is estimated that by 2020, global smartphone subscriptions will more than double to 6.1 billion, 70% of people will use smartphones. That is due to the fact that the growing number of devices per person in mature markets like North America and Europe. From tablets and smartwatchs to smartphones, people on average at least two gadgets at all times now a days.
Mobile devices have become enormously popular and are only going to grow in popularity. While the majority of social platforms have a basis in both desktop and mobile applications, most popular platforms like Facebook and Twitter have developed their mobile apps as substitutions for a desktop-based website. Snapchat, on the other hand, has developed itself specifically for mobile, even adding scrutinized functionality like vertical videos to heighten its mobile-specific nature. Snapchat is true to itself and is making the most of its "home" medium.
Spreading through age groups
According to the Wall Street Journal, 14% of smartphone users in America roughly aged 35 and above use Snapchat, that is a 2% increase from three years ago. The study also claims that 70% of all smartphone users in general are on Snapchat. Even the First Lady of the United States Snapchat which likely has a massive influence.
The trend isnt surprising, comparing it to Facebook when it first launched, it was most popular among teens and people in their early 20's. Today, years down the road it's where you go to catch up with your cousins' baby photos and your grandmother's summer garden progress.
Get involved! Here are some ways you can use Snapchat
Take People Behind the Scenes
This makes people get really excited and interested, an amazing example would be Victorias Secret. They take people behind the scenes in their fashion shows which people absolutely love. It's like a teaser, to keep the event on people's minds without giving too much away. I'd know! They have me counting down the days (PS: It's tonight) They also show small snipets of their new designs without giving the whole thing away. The secret to this is not to give too much away, but give enough away to spark interest.
Another great example would be the New Orleans Saints who use this feature to its full potential by regularly sending out stories that include behind-the-scenes footage, a look at kits for the game and images of new Saints products. Snapchat has a Stories feature that lets brands send out a combination of images and 5-second videos to tell a story. This is ideal when showing your potential customers behind the scenes!
Use it to Share Promo Codes
16 Handles, a chain of frozen yogurt parlors (username: love16handles) used Snapchat stories to promote their frozen treats by sending out a promotion code. (They were also among the first brands to use Snapchat for coupon offers.) The yogurt company earned new customers by promoting specific store locations and times, and when people snapped photos of themselves or their friends eating 16 Handles yogurt, they instantly received a coupon code for between 16% and 100% off. The catch was that they only had 10 seconds to show the cashier. So, essentially you can get your followers involved with Snapchat-exclusive coupon codes or other exclusive promo where they spend money and have fun while doing it and your brand's reach will only grow!
Conclusion
There are so many ways to use Snapchat, I've only named a couple, download the app now and have fun getting to learn how to use it (if you don't know already) until next week where I share with you a whole list of ways people can use Snapchat for businesses!