6 Remarkable Things We Learned This Month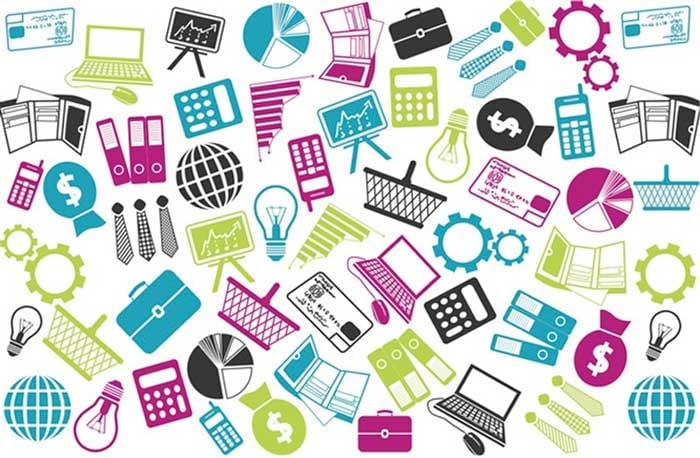 Every month we collect some of the most interesting, bizarre, funny stories from the web. This month John Lewis wins the prize of most liked festive ad and Tinder introduces 37 different gender options.
Do you have any suggestions of your own? Send them to us and they might be featured in next month's post.
One
According to TNS, John Lewis's 'Buster the Boxer' TV ad is the most-liked so far on the run up to Christmas. This is followed by Aldi, Marks and Spencer and Sainsbury's in this order. The ad was shared 1.76m times and if you visit their Oxford Street store, they now have a Lego version of the ad too.
Two
Reducing prices or giving discounts in the holiday period is not always the right solution (well, sort of...). The Whisky Exchange decided to make a discontinued whisky bottle available on their website for 60% more than the year before when the whisky was still widely available. This particular type of whisky, since being discontinued in 2015, has been virtually impossible to find, and now regularly sells for over £100 in auctions. So, despite formerly selling on the site for £49.95, the Black Friday price of £79.95 actually turned out to be a bit of a bargain.
All of this resulted in double the orders from the previous day and online sales 25% higher than Black Friday 2015. Success!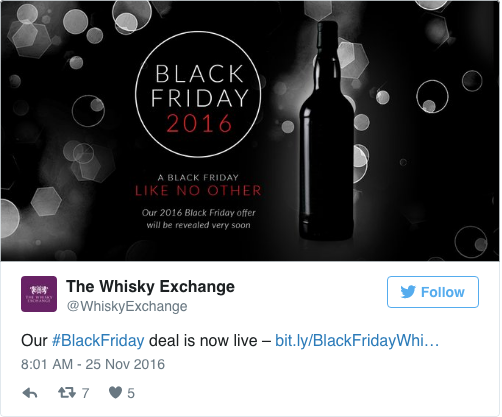 Three
The average family now celebrate Christmas a total of 32 days, from the 1st of December to the 1st of January, according to a new survey. A fifth of homes put up the tree and decorations in November and over a quarter of families think giving a gift every day of December embodies 'the true spirit of Christmas'. Around a quarter of mums are beginning their Christmas shopping in October, with 24% starting in November. Marketers have not been slow to jump onto the band-wagon, and it feels that Christmas is coming earlier and earlier in supermarkets and department stores, but it's hard to recognise what influenced what: are the changing habits of the buyers making stores start their Christmas advertising earlier and earlier.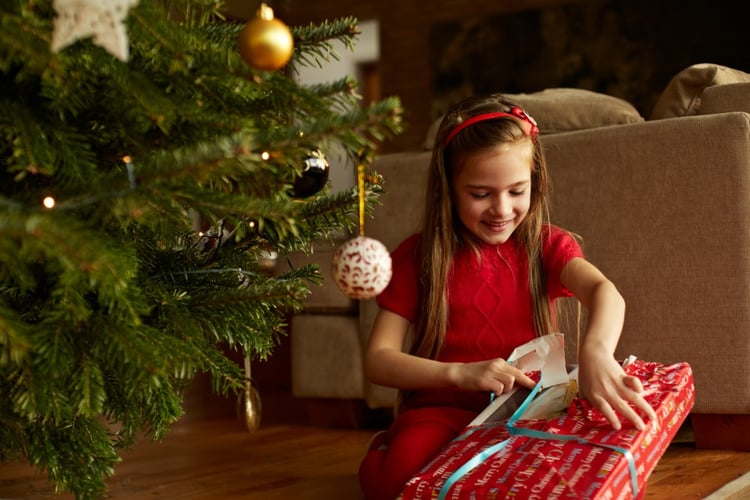 Four
Instagram steps up the SnapChat rivalry by copying Facebook, and has now announced the introduction of Live videos, which will allow users to stream live videos to followers and see real-time responses.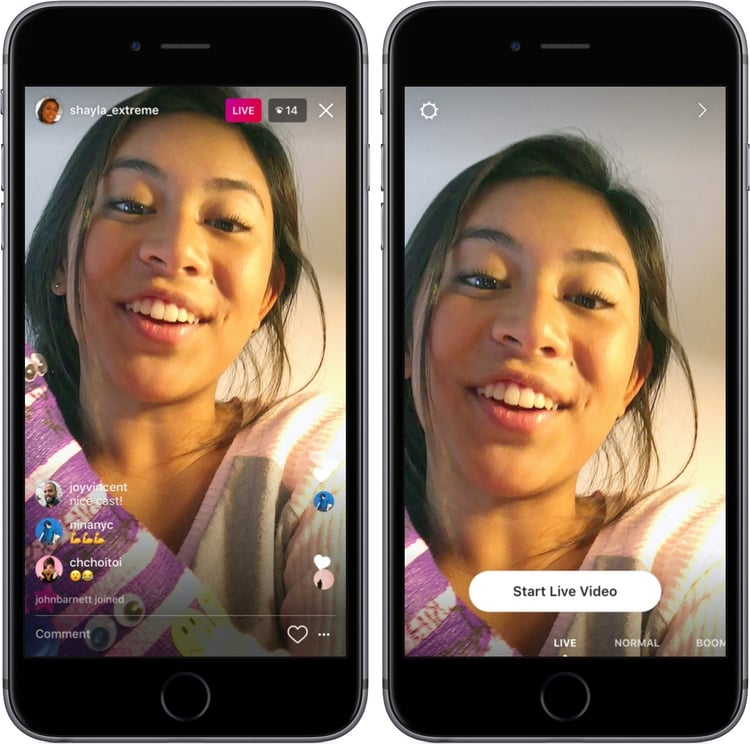 Five
Tinder has announced that users from now on will be able to choose a gender other than male and female, and it has introduced 37 different genders (although, if you look at the list, a lot of these are different ways of defining the same concept).
Six
Everyone likes a discount, and Lidl has found a brilliant way to use social media to make their special offers viral. The idea is that the more users tweet about a product, the lower its price drops. So far, customers have gotten their mitts on lobster and Serrano ham at bargain prices, resulting in a lot of positive sentiment for the brand on social.