12 Types of Marketing Career Paths You Can Take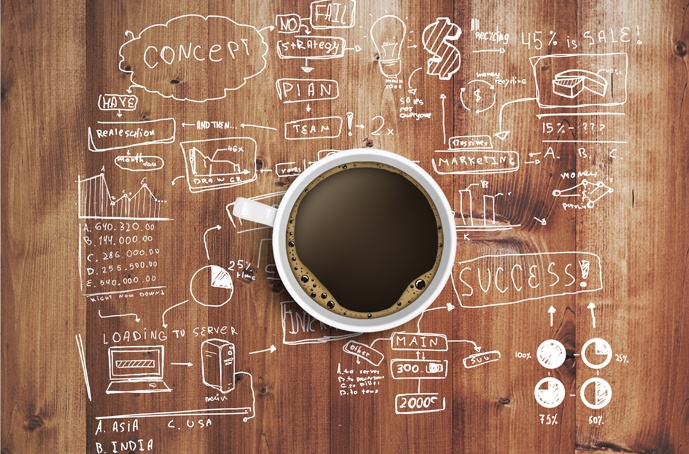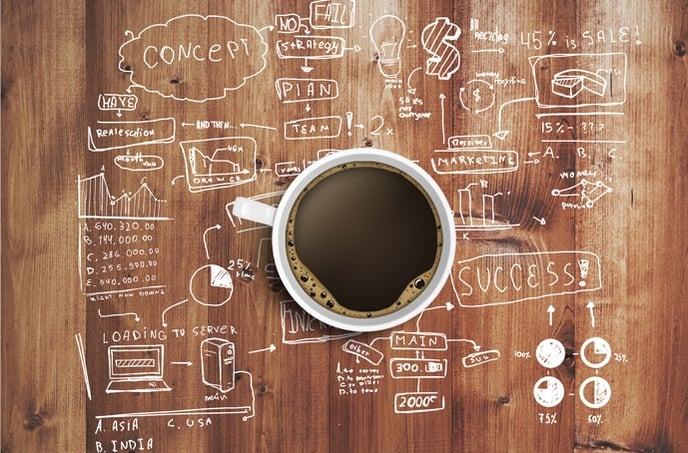 I read a post on Facebook the other day that made me laugh: marketing is like God; everyone talks about it, but no one know what it actually is. Now, even though I am a marketer myself, I can see where the author of that statement was coming from. Marketing is such a diverse area, that identifying it in a few simple words always proves a challenge.
When someone asks me what I do, I always go into a bit of a panic. When I say I work in marketing, it can always go one of two ways: either the person understands right away (or pretends to understand) because they have a brother, a niece or a friend of a friend who also works in the same area, or they ask, "So what do you actually do?" That's when I start fidgeting, and go with lots of "umm's" and "aaah's" before saying "I bring the right products in front of the right people". That seems to satisfy most people (or puzzle them even more, but by then they have given up in trying to get a sense of what I am saying).
Marketing is really fascinating and something that has always been a popular career choice for many young people who come from all sorts of backgrounds. And there are so many marketing career paths that there is sure to be something for everyone, from the creative people to the more data-driven, analytical ones.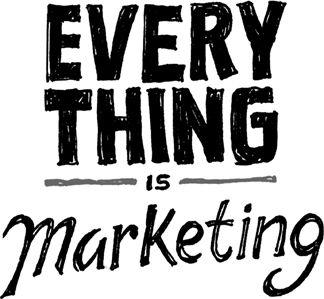 First question: should you work for an agency or for the marketing department of a big company?
If you work for a big company, you can go up the career ladder in a pretty organic and linear way, going from intern, to assistant, to executive, all the way up to director in a matter of a few years (depending on how big the company is). These roles are pretty similar, just with varying degrees of responsibility, and they basically entail overseeing (and sometimes executing) all marketing projects and campaigns for a company or product. They can be pretty diverse because they allow you to pull together all your planning skills and liaise with different agencies to put plans into action, effectively project managing the campaigns.
If you work for an agency, may it be digital, creative, PR, inbound, etc. you tend to go into more specialised roles, rather than try and be everything to everyone, as agencies right now are adopting a tendency of hiring and training experts in particular subjects rather than know-it-all people. In an agency, you will be surrounded by like-minded marketers just like you, all with the common aim to help your clients with your expertise.
I have put together a selection of the most in-demand, up-and-coming marketing jobs out there right now, both available inside big companies or agencies, to give you an overview of what options you have if you want to explore this mysterious world of marketing.
Brand manager
Brand managers are concerned with creating a lasting impression among consumers and improving product sales and market share. This is achieved by making sure their organisation's advertising and marketing activities send out the right image. Key aspects of the job include creating brand guidelines and making sure that employees follow them, as Creativepool explains.
Product manager
The product manager has some similarities to the brand manager in a way, but it does that on a product level. He or she is responsible for all that happens to that specific product, and it goes from researching your market and setting a product vision that will click with that target market, to building an actionable plan to bring that vision to life.
Account manager
The account manager is in charge of managing relationships between the agency and its clients. He or she has to make sure that clients are satisfied, solve issues as they arise, answer questions and identify areas of improvement in the relationship with the customers.
Digital marketer
A digital marketer's job is to increase the online visibility and awareness of a brand. This can be done through SEO, PPC campaigns, mobile marketing (through apps and games aimed at marketing a product), affiliate marketing, etc. They can often also provide advice and project management for web design projects.
Inbound marketer
Inbound marketing is the buzz-word of the moment. It's an expertise that many employers are looking for right now, and a new way of doing marketing. The role of an inbound marketer brings together digital marketing, creative marketing and copywriting in one. It is mainly a role that you can find in an inbound marketing agency or an innovative business that is experimenting with this way of doing sales and marketing.
Social media manager
Today there are so many social media channels that staying on top of your social game can be very tricky. For this reason, some companies are now hiring social media managers or a specialist social media agency, where there are experts in communicating with prospects and customers online and being part of the social conversation around a brand.
Marketing copywriter
These are writers that are specialised in taking the remarkable aspects of every business and highlighting it effectively in a way that will resonate with the company's target audience. They usually provide content for emails, press releases and website content. With the advent of inbound marketing, there is also an ever-increasing need for bloggers and journalists.
Media planner
Media planners work in advertising or media planning agencies. They identify which media platform would best advertise a client's brand or product in order to maximise the impact of the campaign. It brings together analysis and creative thinking skills.
Public relations officer
A PR officer is in charge of announcing the marketing campaign and activity to the world. He or she will use all the forms of media and communication to build, maintain and manage the reputation of your clients. He or she has to communicate the key messages of a brand to their defined target audience to maintain a good relationship between the organisation and the public.
Events manager
Events managers will usually work in an agency, but in the case of a large corporate, they sometimes have one in-house. They are tasked with planning and organising events like product launches, festivals, shows, conferences, etc.
Graphic designer
Creative marketing is a vast area of marketing, and if you are a graphic designer working in a creative agency, you will likely take on projects like creating logos, brand identity, advertising material, exhibition stands and all the marketing collateral for a campaign.
Market researcher
This is a central role that actively has the power to influence big business decisions. Market researchers do qualitative and quantitative research, collect and analyse data in order to present it to clients or managers so that they can base their future decisions on these responses. I am sure you have all heard the fact that big data is the big thing right now, and researchers are central to this.
Conclusion
This is only a snapshot of some of the marketing opportunities that are available out there. It's not focused enough anymore to just say "I want to work in marketing', but you have to be more precise and identify which area of marketing you actually want to work in, what skills you have and that could be beneficial to a company, and then bring it down to what career path you want to pursue.