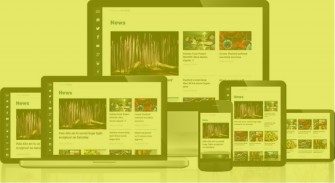 The traditional PDF is dead. We've found that people are no longer impressed with a simple page-flipping PDF. Here are our thoughts on how you can dress (your PDF) to impress…
The digital world is booming and digitally focused PDFs are becoming the more tempting (and effective) option. Nowadays, a flipbook PDF has to be aesthetically realistic and have great functionality to truly engage readers.
We're always sourcing the most cutting-edge of technologies for our clients and we've found a brilliant way to really make the most of your PDF. Using a digital software suite, we create interactive digital publications – which can be issued to web and to mobile. And of course, fully embracing the digital age – it can be easily viewed on desktop computers, tablets, phones and other mobile devices.
This is a PDF with a difference. Whether you're creating a brochure, catalogue, magazine or e-book – your PDF will be filled with interactive features, animations and call to actions. This amazing technology means your readers can enjoy an engaging, beautifully-presented publication wherever they are.
Whether an exciting video plays upon the turn of the page or readers can flick through a series of related images – your PDF is sure to stand out from the crowd.
Putting a touch of remarkable into PDFs is at the core of this technology and allows you to increase interaction with your publications and in turn, generate more income for your business.
If you're feeling curious – why not check out this example?
And if you would like to discuss how it could work for your business, give us a call on 01844 295 170 or get in touch.