Exhibitions and Trade Fairs: Effective or Not?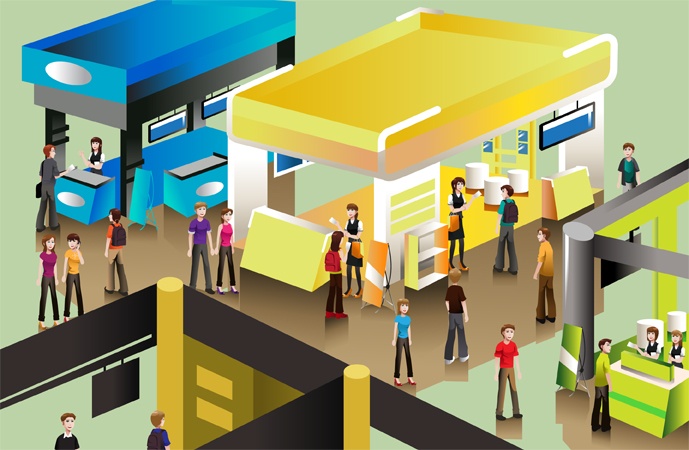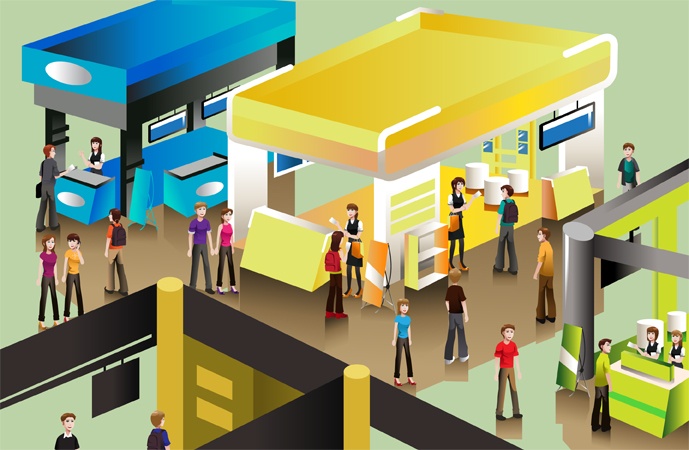 With the advent of online marketing, one might wonder whether exhibitions and trade fairs are still relevant and effective today. With all this technology, it's easy enough to hide behind our computers, send hundreds of emails every day to clients and prospects, and avoid personal interactions. However, the value of face-to-face communication cannot be underestimated and should not be substituted completely by technology.
So let's see how effective exhibitions really are today and what opportunities they offer.
Are they cost-effective?
Yes, they are!
As the European Exhibition Industry Alliance states, exhibitions and trade fairs offer a maximum of opportunities in one place during a limited period of time, and for this reason they are a very cost-effective tool.
They bring sustainable growth because they have a low customer acquisition cost. The reason for this is that they save you from doing lots of individual trips to customers, which we all know can be time-consuming and sometimes expensive. Additionally, exhibitions are a great opportunity for generating a high number of leads.
To make them even more cost-effective, you should consider exhibiting in places outside London, in upcoming cities in the Midlands or further north, as Thread explains.
Going for re-usable stand-builds will also bring the costs down considerably.
Why do they work?
As Reed Exhibitions explains, exhibition visitors are pro-active rather than passive recipients of your sales and marketing messages. They make a conscious decision to attend, and set aside valuable time to do so. Many are specifiers and influencers whom it might otherwise be impossible to identify.
Furthermore, according to the Association of Exhibition Organisers, 91% of buyers go to trade events to buy goods, and 29% ONLY buy at trade events. If you decide not to do any exhibitions, you could be missing out on a huge opportunity to sell your products or services.
It's also a neutral sales environment, as Reed Exhibitions specifies. The buyer feels under no great pressure to buy, while the seller is not apprehensive about visiting the buyer on home territory.
What extra opportunities do they offer?
Here are 6 great reasons why exhibitions are still effective today:
Face-to-face interaction. More emotional product presentations and possibility to nurture personal relationships with clients and prospects. They allow a two-way personal communication.
Create excitement and enthusiasm around your company
Create brand awareness
Do market research and test the reception of your products or services
Enter new export markets
Networking and collaborations with other exhibitors

Conclusion
In conclusion, exhibitions and trade fairs are still a highly effective marketing tool, but you have to make sure they are specific to your target audience in order to get the most out of them. Always measure your return on the investment after each exhibition, comparing the money you put into it and how many customers you acquired as a result of it, to see what you can improve next time to make them more effective.