9 Genius Business Growth Strategies for B2B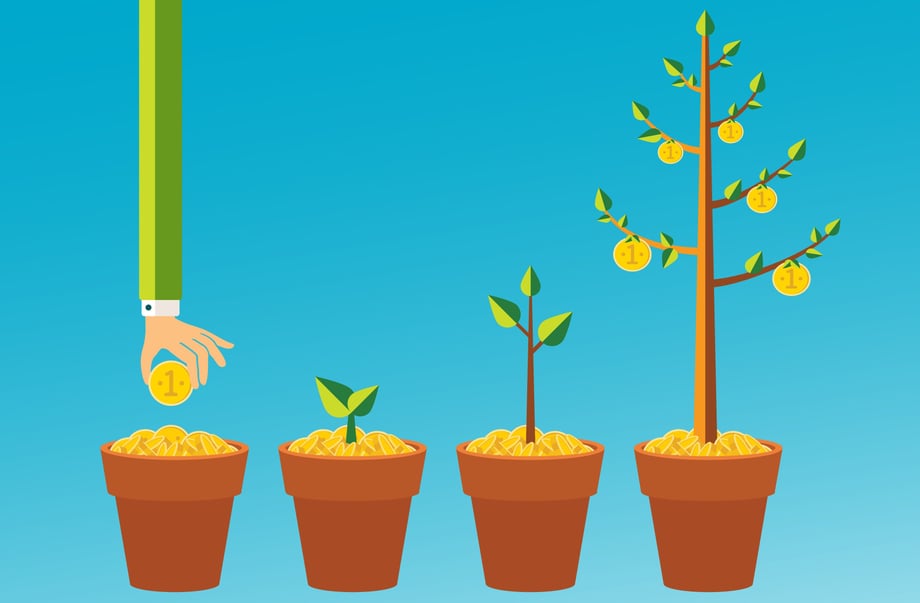 ---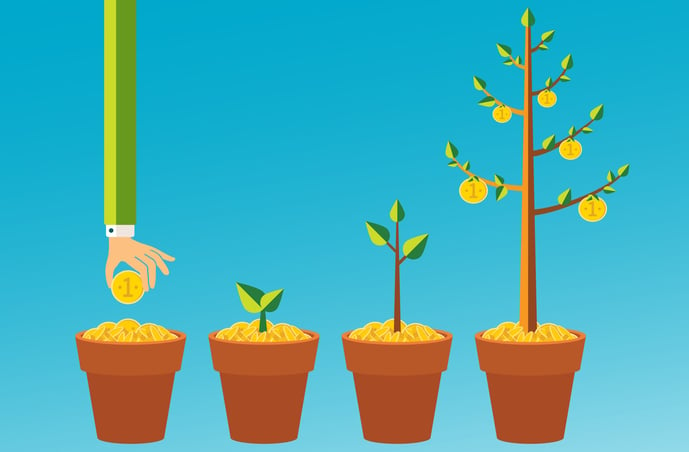 When you talk about growth strategies, more often than not people assume you are talking about B2C. In fact, it's somewhat rare to hear about an incredible growth story from B2B companies. Businesses that deal directly with consumers, and especially those in retail, have had years of marketing experiments and have nailed down their growth strategies in detail. However, there is a huge opportunity for visionary B2B to really develop effective marketing strategies and grow their businesses exponentially.
The key to a successful business growth strategy is to be really focussed on your product and your customers and always keep experimenting, not just settling for what has worked in the past. New methods, techniques and technologies come out every day, and what has been in the past is not necessarily what is going to be in the future.
Here are some seriously effective business growth strategies that some of the most successful B2B companies use.
1. Focus on the User Experience and Interface
Also referred to as UX and UI, these two aspects are very important for taking a customer from acquisition all the way to purchase in a smooth way. You always have to make sure the process is easy for the user, and that their experience with you is something they will not easily forget. Therefore, once you have nailed down your product values or sales proposition, try, test and analyse how you can make your customer experience better. If you have an e-commerce site, measure where users are dropping out of the funnel by using tools like Google Analytics or Kissmetrics. If your user experience is primarily off-line, then directly ask for feedback to your customers or prospects, or try and change some of your approaches to see if it makes a difference.
As Conrad from GrowHacks says, a focus on UI/UX can really make a difference not only in attracting more users, but also keeping them and converting them into customers.
One company that puts a lot of emphasis on this and is a brilliant example of it is Apple, where design and user experience are possibly the two driving factors of their products and of the way they have built their business.
2. Create Games and Puzzles
Offering something fun and engaging is the best way to get more customers on-board and also find a new way to engage with your current ones, as Oribi suggests.
For example, Game of Hacks by Checkmarx is a free trivia game that helped them attract over 65k security experts. Content is kept fresh thanks to the possibility for users to contribute questions, which also helps with making them even more engaged and part of the game. Yes, creating a game like this will probably require quite a substantial investment and effort, but wouldn't having 65k new leads be a great result for your business?
You can also use games and puzzles at events, conferences or exhibitions to stand out from the crowd and engage a bit more with the people attending.
3. Try inbound marketing
Inbound marketing is all about drawing people to your website, by creating a marketing strategy that is customer-centric and being part of the conversation. At the basis of it there is the concept of giving away free content, advice and information in exchange for knowing who these people are, and once you've found your target customers, you can focus on bringing them down the funnel. All of the most successful companies out there, no matter how big or small, are using this marketing method in one way or another.
Start by creating a piece of content or a tool that people can download from your website in exchange for giving you their email address. According to Twoodo, the forms of content that generate most B2B leads are ebooks, slideshares and webinars. They should be connected in some way to what you offer, but you shouldn't self-promote at first. Be educational and have a genuine desire to help people. For instance, if you are a venues management company, write a guide on how to organise a perfect conference or event; if you are a web-design company, do a webinar on how to do a re-design of your website, and so on.
You can then promote this piece of content you have created by writing a series of blog posts around it, sharing it on social media or sending it in an email to your contacts.
In this way, once someone has downloaded the tool and given you their details, you have already a qualified lead in your database that is ready to be chased up after a few days with an email or a call to see if you can be of any further help to them or if you can start a business collaboration.
4. Really start taking full advantage of LinkedIn
LinkedIn is THE social network for B2B. Your company may have a Facebook page or Twitter account, as most companies have now, but if you are dealing with other businesses, LinkedIn is the place to be in.
There are different ways in which you can use LinkedIn to generate leads. One of them is by developing a "touchpoint" system. We have used this ourselves and it has been a successful experiment. It starts by selecting a number of people that you want to target on LinkedIn and connect with them. If and when they accept your connection, you can start a series of touchpoints, which will essentially be some pre-written texts that you can copy and paste in your inMail, aimed at bringing your target down the funnel. These will lead towards building a relationship with that contact and ultimately turn that into a business collaboration.
LinkedIn has also now enabled a new feature of sponsored updates, which is a PPC method that could prove very fruitful for B2B.
You can also simply use LinkedIn for promoting or re-posting your blog articles or develop a relationship with the members of relevant LinkedIn groups, or even create a group for your own company, where customers and non-customers can connect with each other, share ideas, and so on.
5. Bring sales and marketing together
Bringing your sales and marketing team together by making them focussed on the same revenue goals is absolutely crucial for a company to be able to grow. In fact, your sales team will know a lot better the issues that customers have, and marketing can build campaigns around them, but this will only work if there is complete collaboration between the two. In this way, the marketing team will be able to generate more qualified leads that your sales team will then turn into customers. More customers = more revenue.
6. Personalisation is key
Twoodo says that it doesn't matter what stage of the sales cycle your customers are in, you should always personalise wherever you can.
Programmes like Mailchimp, Hubspot or Campaign Monitor are extremely useful for doing this, as you can add personalisation tags (such as the name of the contact, the company, the industry, etc.) in every piece of correspondence.
In order to make sure that you are sending relevant information to the right people, you should also segment your database based on their interests and roles. In this way, each email that you will send to your contacts will resonate with them, and you will immediately see a lot more engagement and an improvement in your open and click-rate.
7. Gives things away for free
No, we didn't go mad. We really did say not to ask people for money to make money, by giving them tasters of your products/services, free tools and free basic versions of your software.
According to Blue by Cox Business, one of the biggest obstacles to effective growth hacking is when a product or service has a high barrier to entry. Essentially, the more time, energy and resources it takes someone to test your product out, the more likely they are to just stick with their status quo. The "try before you buy," or "freemium," model represents a great way to lower that barrier and get people to try out what you have to offer. The trick when designing your free model is to make sure you offer the bare minimum number of features – enough so that your users can see the benefits of the product, but not so much that there's no reason to upgrade to the full version. Many companies, such as Slack, attribute a huge amount of their early success to their freemium model.
Some companies also develop free tools that people can use. See HubSpot for instance, which has a free CRM system and it also created a free "Marketing Grader" tool that anyone can use to test the effectiveness of a website. Still according to Blue, this provides massive value for online marketers (HubSpot's core audience) and whets their appetite for the full suite of the company's tools.
8. Create a community around your product or service
The best way to make your business grow is by really building a community of supporters and referrers around it. You can do that by, for instance, sponsoring events, going to exhibitions, thanking your promoters or best customers with rewards, etc.
Stripe, a tool built for developers and e-commerce that enables companies to integrate a beautifully-designed and easy checkout system on their websites, is a good example of this. A large majority of their initial success was attributed to word-of-mouth as a result from people who were excited to finally have an alternative payment method and were very eager to talk about it. Stripe seized upon the surprise word-of-mouth and worked hard to facilitate growth through the referral channel. The company sent care packages to developers who deployed live instances of Stripe, facilitated developer meetups, sponsored hackathons and other developer events, such as their "Capture the Flag" challenges, to build awareness and create a community around the product. By building a community, the company strengthened the referral network for Stripe and ensured that it would continue to be recommended and advocated for by developers everywhere.
9. Share video testimonials
We all agree that social proof and testimonials are very powerful, but they are even more compelling in video format, as Twoodoo explains.
It adds an extra layer to the endorsement, with the customers literally putting their face and their voice to promote your products or services. It's a sign that they really believe in them, plus it makes the testimonial more personal and relatable.
One company who uses this successfully, for instance, is Salesforce, as you can see from the video below.

CONCLUSION
There is a multitude of ways in which you can grow your business, and some methods have been more effective in some companies than in others. It all boils down, as mentioned at the beginning, to being very focussed and finding the one that will resonate the most with your target customers. We are great believers of the fact that you shouldn't spend a single pound into anything that cannot guarantee you a return, so there is no point in just trying out lots of things without a very precise, pin-pointed strategy and campaign. Plus, remember that the key is to continuously measure and revise all your tactics, see if they are meeting your goals and changing them if you are not getting the results you expected from them.
Have you tried any other growth strategies with your company? Which one has been the most successful one?