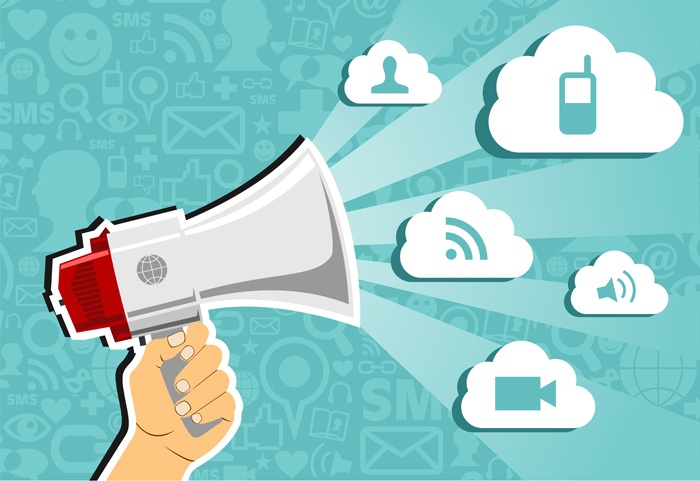 Once you create a piece of content, it is easy to move on with your busy schedule and forget about promoting it. Don't let your content offer fade into the background, they take lots of work so it shouldn't go to waste! Here are some ways to keep your content offer constant and dusted!
1) Email Marketing:
If your clients or prospects have shown an interest in similar offers or blog posts to your content offer, then let them know about it! You could find this out by including a question on your contact form such as "What Does Your Business Want to Improve?" where they can select from a few different answers like: rank higher on Google, get more clicks on our CTA's, or generate more leads.
Now that you're able to distinguish who wants what, you know which content offers to create (if you haven't already) and who might really appreciate having them. Make sure your emails are educational, this is where list segmentation comes into play. For each answer option you had on your contact form mentioned earlier, you can divide your emails lists so that the content is more accurate, educational and targeted.
Emailing a specific eBook to your whole database just couldn't be effective because it likely won't be relevant to quite a few of them. Segmenting emails leads to a lot more engagement and increased succsess!
2) Include CTA's on your site:
A CTA, or call-to-action is simply a button that calls one to take action on a content offer. For example if your content offer is an eBook, your CTA might say "Download this free eBook!" or "Click here to learn more about (whatever your eBook is about)"
Copyblogger says that a great rule of thumb when writing a call to action is to make your button copy complete this sentence: I want to ________________That little trick is how we get buttons like Find Out How to Ride a Bike and Make Sense of My Finances Fast. It's also how we avoid buttons like Register to Learn More … because no one wants to register to learn more.
CTA's are generally posted throughout your website on side bars, and most arguably most importantly at the bottom of relevant blog posts.
3) Connect with niche readers on social media:
Search for users on social media such as Facebook or LinkedIn that are centered around and discussing/ sharing similar content to your content offer! By reaching out to these individuals or groups, will let you know how interested this person is in what you're writing about and you can send them the content offer if you think they would find it useful.
4) Submit to a content community / online group:
Know your buyer personas, where do they get their information from? Are they a part of any online groups such as Facebook group, Nextdoor Neighborhood, Reddit, or LinkedIn? It might be a good idea to post your content offer in there.
Hubspot gives the following example: if you're a roofer in St. Louis, join your community group and offer your content there! When your neighborhood gets hit by a hailstorm, your infographic on "How to Know When to Call a Roofer for Storm Damage" can come in handy to the community's residents! Content communities are a great way to get some feedback on your content as well as general discussions.
5) Schedule social media posts:
Scheduling social media posts will save you so much time. It should only take about 15 minutes to schedule social media posts, I personally schedule posts for 2 times the first week I post, then about 3 or 4 times for the following 4 months. This will keep your content popping up to increase awareness, and not only this, it will also remind others who saw you post previously and may have forgotten to download it.
Conclusion
These 5 ways to effectively advertise your content offer will keep it in constant use by your readers. These tips, if done daily for as little as 10 or 15 minutes will make a massive difference to your content offer, don't let your hard work fade away!