6 Questions You Should Ask Yourself Before Starting Inbound Marketing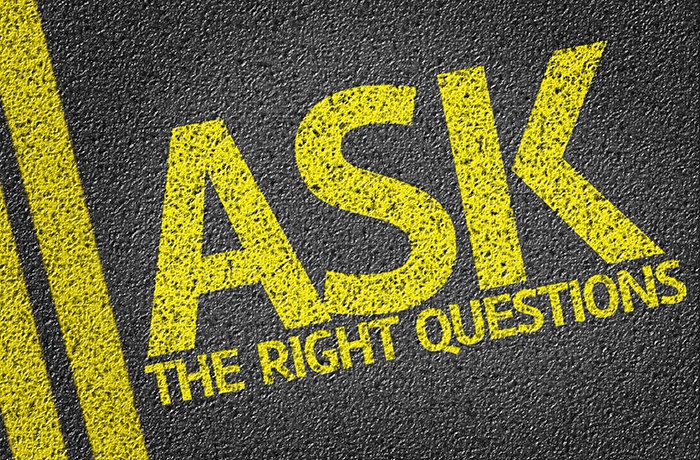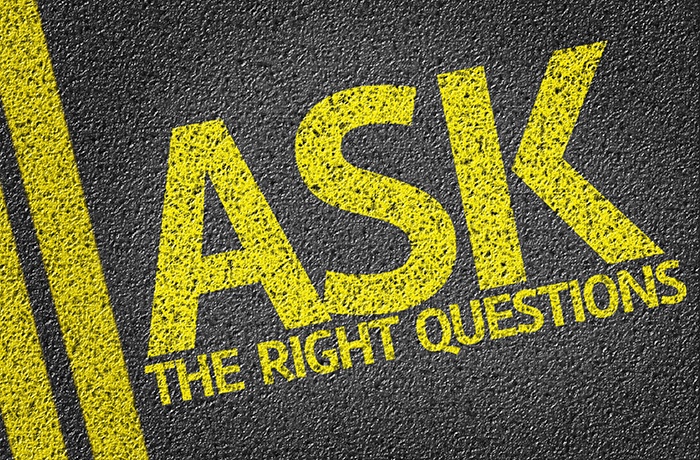 Inbound is the buzz-word of the marketing world right now. It has been the most effective digital marketing strategy in the US since 2006, but it's only now starting to really make an impact in the UK, with more and more companies embarking on the journey. (And if you have never heard about it, read this blog post first.)
However, even though inbound has been proven to work time and time again, it is not a magic trigger to success. It requires a lot of planning, work and time, and there are a few things to consider before deciding to set up your first campaign.
Here are 6 questions you should ask yourself.
1. Will you need a marketing automation software?
In most cases I would say: absolutely yes. A marketing automation software not only will enable you to save an immense amount of time by automating many tasks for you, but it will also help you better track your results. In fact, it will bring together the analytics from your emails, social media, blog posts, landing pages, calls to action, etc. and help you find out how to improve your marketing performance. It will also help you better manage and close your leads by taking advantage of auto-populating CRM systems, that track how the individual contacts are interacting with your company, which enables you to be much more personalised with your approach.
The top of the range when it comes to inbound marketing automation is certainly HubSpot, and any company that wants to be serious about their inbound marketing should definitely go for this solution. It's a really strong platform that offers absolutely everything you need to run successful campaigns. It also offer top-of-the-class training and the community around it is simply amazing.
However, if you are a smaller business, who is trying to just dip their toes into inbound marketing before going all in, there are some "lighter" solutions you could explore that cost less, such as InfusionSoft, SharpSpring, etc. These offer some of the features HubSpot has, but in a more basic, less complete version.
If you are starting from scratch, with no initial list to manage, and you will likely have relatively small numbers (in terms of visitors, leads and customers) to start with, then as a temporary solution you could opt for what I call a "potpourri" of programs. You could use Mailchimp or Campaign Monitor for the email automation, Hootsuite for the social media scheduling, the free HubSpot CRM to manage your contacts, Google Analytics to analyse your traffic, Wordpress to write your blog posts, and so on. The downside of this is that you end up having a series of platforms that don't really "talk" to each other, and in order to do any kind of analysis or optimisation, you have to go through all of them, collect the information and try and make sense of it all. It works if you don't have much information to collect, but when you start growing, you should definitely switch to one of the solutions above.
2. How will you research the buyer personas?
Many people - including me when I first started - highly underestimate the importance of having good buyer personas in place and the role these have in running inbound marketing campaigns. The only way your inbound marketing will succeed is if it's highly targeted to your target customers, and the only way to ensure this happens is by first developing the personas.
Buyer personas are a holistic approach to defining your target market, and they enable you to visualise exactly who you are talking to with your inbound marketing. You should have a buyer persona for each vertical you target, and for each individual you want to talk to inside that vertical. However, don't try and do everything at once, but focus on just a couple buyer personas to start with, and then add more later on.
We have written a blog post about researching buyer personas, and if you are unsure on what to include in them, we also have a helpful infographic about it that you can download and use as reference.
It must be noted that in order to conduct a proper buyer persona research, you can expect to spend 5-7 hours on each one of them, so you need to take that into account when you are starting to think about inbound marketing.
3. Who will create the content?
Content creation is a big part of inbound marketing. It involves writing blogs, producing the content for the landing pages, emails and calls to action, and creating the content offers that you are going to make available for download to your visitors in exchange for them giving you their email address.
This is potentially the most time-consuming part of doing inbound marketing, and the chore that will drive your campaigns. Here are the hours you can expect to spend on each piece of content:
Blog post (800-1,200 words): 3-5 hours
Content offer: 2-10 hours (depending on the format)
Landing page: 1 hour
Calls to action: 1 hour
Lead-nurturing workflow: 1-3 hours
Social media management and scheduling: 1 hour per week
You can see how the hours can quickly add up, especially considering that I always suggest starting from at least 2 blog posts per week in order for them to be effective, so a very crucial question to ask yourself is: who will be responsible for creating all this content, and will they be able to make time for it week in, week out?
4. How will you close the leads?
It's all good and well to be generating a high amount of leads, but to be truly effective, your inbound marketing should be converting into sales. You should be following up with a phone call or a highly personalised email every single inbound lead that comes to you as soon as possible, and the later you leave it the fewer chances you will have to convert that lead. In fact, research from James Oldroyd of Northwestern University showed that reps are 100 times more likelyto connect with a lead if they call in the first five minutes (as opposed to calling in the first 30 minutes).
That means that you need to have someone who is constantly monitoring the new leads and following up with them immediately. Do you have a sales team that is trained in inbound sales? Or will the responsibility be divided between your other employees? Or, again, will it fall onto the managing director alone?
You should also have a clear, written process in place for exactly what happens to a lead after it comes through your system. How many times will you try and get in touch with them? Will you be connecting with them on social media? What kind of content will you provide them to nurture the relationship?
5. How will you track the results?
"Half the money I spend on advertising is wasted; the trouble is I don't know which half."

John Wanamaker
I am a great believer that you shouldn't do any marketing unless you can track the results. The risk is that you could end up throwing away your money on something that might be giving you visibility, but not customers.
That is why it is super important to make sure you track everything to do with inbound marketing, to see what campaigns are working or not, whether the landing pages are converting enough leads, the blog is attracting enough visitors, etc. It will help you identify what methods are working the best and you should increase, and which ones you should abandon.
Before starting an inbound marketing campaign, spend some time putting down your goals, in terms of visitors, leads and customers, and give them a deadline. For instance, your goals could look something like this: have 5,000 monthly website visitors, that will convert into 50 leads and 5 customers by November 5th. You will then have something to compare your marketing efforts against and see if they are working as you wanted them to.
You can track and measure inbound marketing results in a number of ways, such as using Google Analytics or your marketing automation software.
6. Are your inbound goals aligned to your overall business goals?
As mentioned in the introduction, inbound marketing has been proven to work by thousands of companies around the world, but it's not a magic trigger. It takes time.
It is a brilliant strategy in the long term, but at the beginning it could take you months if not a year to even see a customer coming in from it, depending on the nature of your business and how many campaigns you have got planned. As you build up on it over the years, the number of customers you will be able to bring in will greatly increase and your ROI will multiply, but is this something that can work with your overall business goals?
If you need some "quicker wins" to finance your company and make sure you can manage your cashflow, then you might want to integrate some other marketing activity on top of your inbound marketing for that initial period.
Conclusions
Don't get scared away by the amount of work to do. You can either do it all yourself, or call a specialised inbound marketing agency (like us!) to help you out with the work to do and give you guidance with the planning and execution of the campaigns. It might also be worth for you to have a look at a blog post we have written that explains the difference between hiring an agency and doing inbound marketing yourself.