5 Common Inbound Marketing Myths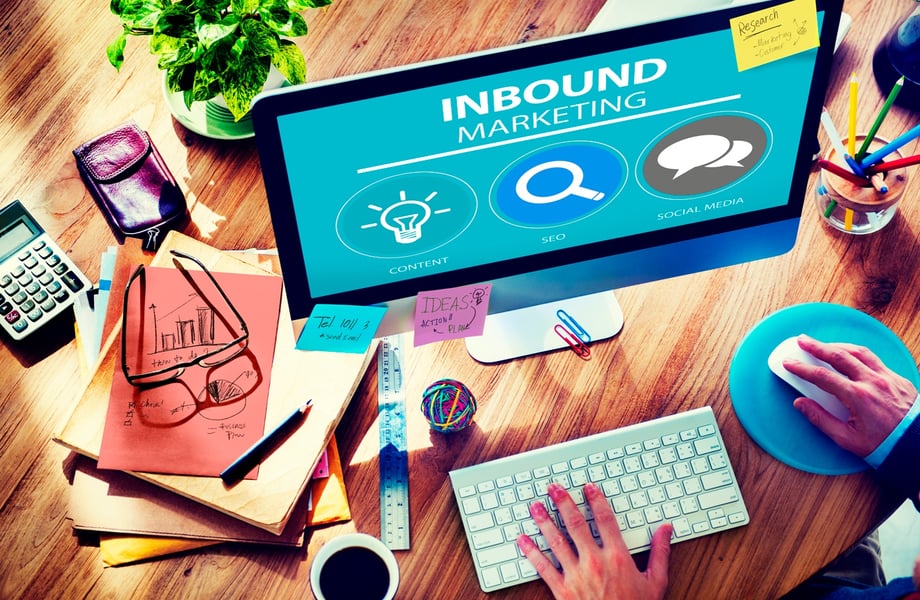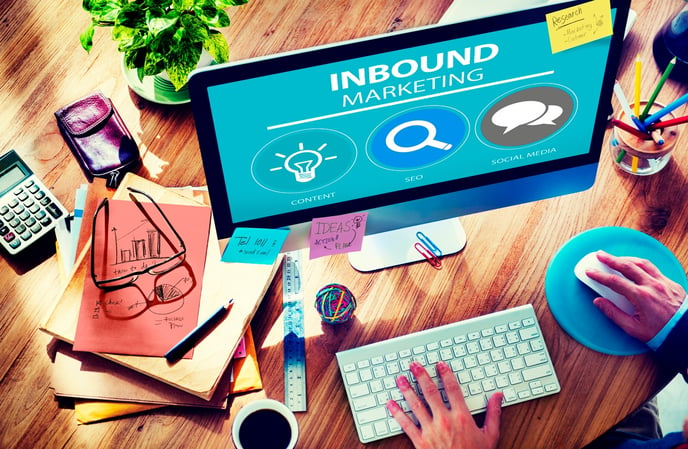 By Rikki Lear
It's very common for myths to arise about new marketing techniques. When people don't understand the concept, they often share misconceptions. Some competing companies will also create myths to dissuade potential customers from going with their competition. This is why it's so important to do your research and get all the information before you come to a decision. Myths can be damaging to your future marketing and the future of your business.
For example, there are many myths in the World Wide Web about SEO. One of the most recent we've heard is 'SEO is dead.' I don't think we need to call Mythbusters to crack that case. As there are so many myths about different digital marketing methods, it's not surprising we hear plenty of myths about inbound marketing too.
What is inbound marketing? It's a popular marketing methodology in the States but it's lifting off in the UK too. Inbound marketing focuses on marketing to your ideal customers. Whilst outbound advertising is seen by everyone, inbound works to market only to your target market. Inbound strategies are based on your ideal buyer's journey to attract them to your site and nurture them into leads and customers. If you want to know more, have a look at this blog post we wrote that explains the inbound methodology in a bit more depth.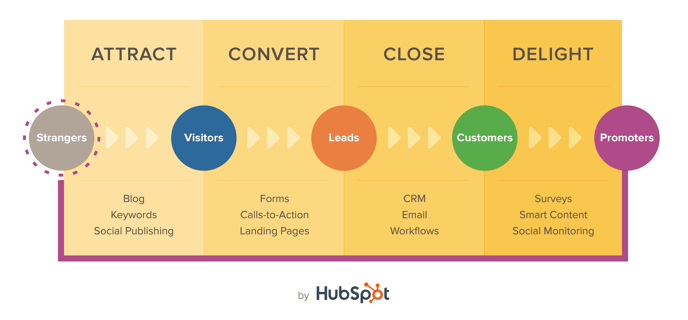 Inbound marketing methodology
As inbound marketing is still a fairly new concept, there are quite a few myths out on the web. Here are some of the most common ones dispelled.
1. Inbound marketing is just about writing blogs every week
Writing blogs is an important part of the inbound methodology because it's one way you can attract ideal customers to your site. But you can also attract ideal customers with social media and SEO. It's not all about writing blogs.
The content on your site and in your blog is a powerful means of attracting your ideal personas because you're writing about topics they are interested in. Thanks to the advancements in mobile technology and instant internet access, people like to answer queries online before they buy. Millennials, especially, are very digitally connected, they like to read about a subject matter in more detail before they start looking at what product or service they need.
Blog content is a great way to bring visitors onto your site, especially if you're blogging about your ideal buyer personas' needs and wants.
What happens after they read the blog? Inbound marketing focuses on nurturing visitors into customers. Blog topics that follow an inbound strategy answer questions at each stage of the Buyer's Journey, to help nurture them along the journey.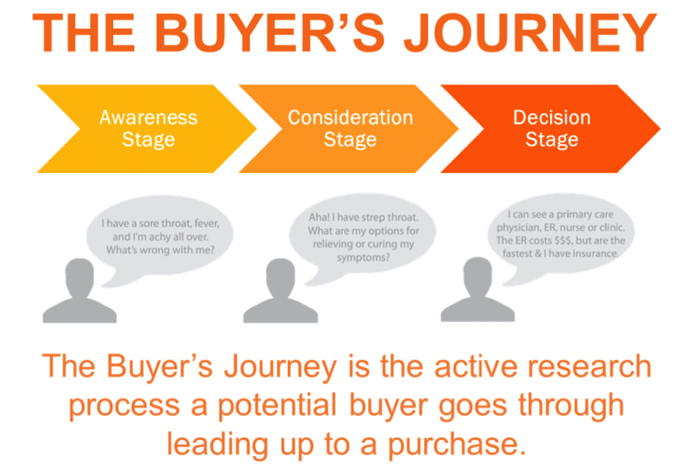 Source: HubSpot
When readers sign up to the weekly newsletter or download a content piece from the blog, their email can be added to an email workflow, which is a series of auto-responders that is triggered automatically whenever a user performs a certain action on your website. Emails that engage with the reader's needs helps nurture them into customers.
As you can see, blogs play a fundamental role in inbound marketing to build a relationship with online visitors and convert them into customers, but they are not the whole picture.


2.

It takes years to get results with inbound

This is a very common one. Honestly, inbound marketing can take a bit longer to get results compared to some other outbound methods. But when you think about it, outbound forms of advertising like television adverts are directed at the mass market. Inbound marketing focuses on your ideal customers and markets to people who will be interested in what you're selling.

For most companies, it takes about six months for inbound strategies to get running and bringing in leads.

In one example here of an inbound client, we can see the increase of visits and leads to their site.

Over 6 months we see an increase of website visits

This inbound client started their campaign in August and they started receiving leads from October.
Whilst it may take a few months to start seeing steady results, it certainly doesn't take years.


3. Inbound is expensive
Because inbound marketing is usually recommended to businesses with long-term business plans, it is considered to be an expensive form of marketing. However, when you look at how expensive outbound marketing is, you can see inbound is the cheaper option.
Television and radio adverts have a high price and they are heard by the masses. In most cases, your TV advert will only interest a small percentage of viewers. Inbound marketing campaigns tend to be cheaper because they are focused on a smaller percentage of people (but these are your ideal customers), and for that reason, according to HubSpot, inbound marketing costs 62% less per lead than traditional advertising.
Small businesses who want to expand and grow are using inbound marketing because it gives them an advantage over corporations who can afford daily adverts.
4. It's impossible to measure your return on the investment
This is another common myth. We agree, it does sound difficult to track a visitor's activity on your site and find out if you're making a profit with your inbound blogs, landing pages and calls to action.
However, thanks to Customer Management Systems (like HubSpot's), you can examine all your visitors' actions on your site. You can see what is working and what isn't. You can also see how many people are converting into leads and into customers.
Once you determine what your 'returns' are, you can measure your return on the investment. What do you want from your inbound strategy? Do you want calls, downloads or sales?
By implementing call tracking and integrating your eCommerce with your CRM, you can accurately measure the ROI of your inbound efforts.


5. Inbound marketing doesn't work
In HubSpot's State of Inbound 2015, almost 4000 people took part in a survey about inbound and the results showed:
75% prioritised inbound methodology in their marketing.
Companies with less than 25 staff were 6x more likely to use inbound.
Inbound works for B2B, B2C and nonprofit companies.
Inbound marketing generates 3x more leads than traditional advertising.
Leading marketing companies reported receiving 300% higher ROI with inbound.
From the stats above, we can see the proof that inbound marketing does work and companies are finding success with inbound.
However, we agree that for some businesses, inbound marketing might not be the best approach. Each marketing technique is different and they work for different kinds of businesses.
Truth is, more people are online and are using the internet as a source of information. If your website offers helpful and relevant content, it's more likely a reader will come back to your site for more answers. They will be building a relationship with your site and your brand. When you give someone helpful answers in the form of premium content, they will be more receptive to your marketing and will be more likely to become a customer.
Inbound marketing focuses on your ideal customers, and these are the customers that matter to your business. Why would you spend thousands on a television advert if only 5% of the viewers are actually your ideal buyers? Inbound gives you the chance to engage with your buyer personas through helpful and engaging content, and then nurture them into customers.


Conclusion
It's very easy to judge something from the outside, but when you do proper research around it, you may realise you could be missing a golden opportunity for growing your company and increasing your income. The world of marketing and the way people consume information is changing, so you either get onboard or you are left behind. The choice is yours.
About the Author: Rikki is an inbound marketer with over 8 years experience and qualifications from Hubspot, Google, Bing and The Chartered Institute of Marketing.
Website - http://www.digital22.com/