Cycling, Phone Calls and Bootcamps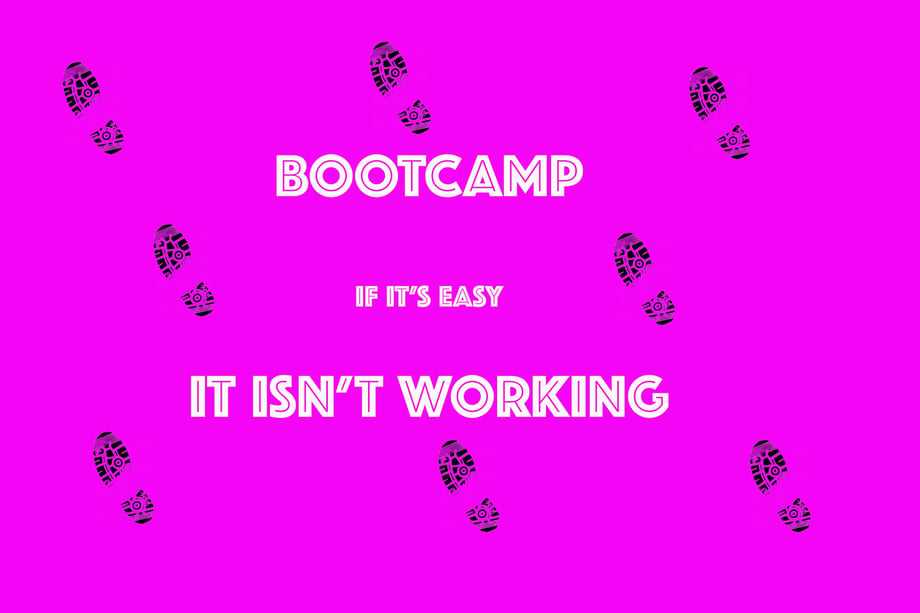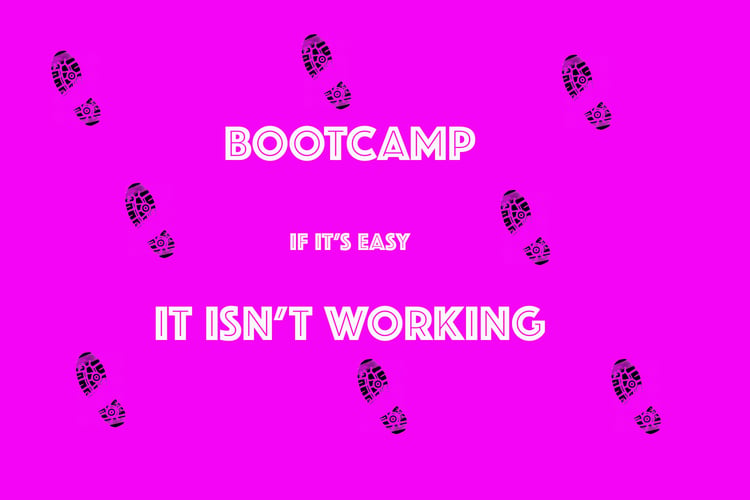 You might be thinking what these might have in common or then again might just be thinking that this is just another blog. Well let's explore.
Let's start with cycling…
In March this year we finally confirmed that 12 of us would be setting off on 400 miles in 4-day challenge to raise money for the Chilterns MS Centre. Now we do quite a bit between us and yes we have done challenges in the past but never 4 consecutive days at 100 miles plus (160km for those used to bigger numbers).
Now, one way of training would be to do a bit of intensive work, a Bootcamp in fact. And yes, as the heading suggests I did sign up for one but not for this. I signed up for the Pipeline Generation Bootcamp with Dan Tyre of HubSpot. 8 weeks of 1 hour online calls with nine other HubSpot partner agencies all looking to improve their prospecting skills. This all came with the need to do homework and a commitment to follow through on the things taught and provide a weekly update. They call that accountability.
So, let's talk phone calls instead…
It all started on the 12th April with a nice easy introduction. We were going to learn how to pick the phone up and connect with people. Sounds easy, but just think about it. Do you really like ringing up and connecting with strangers? How do you start a conversation? It's bad enough at networking events, when at least you can see them and maybe join in with a crowd. This is 1 to 1 and you are interrupting them in their busy day.
I believe most marketing and advertising is poor, the emphasis is on selling and doing a deal, which in reality only has a chance of working with those currently needing a problem solved or the gullible. You see, good marketing is all about educating and informing your audience, put simply, helping them make their own mind up. But they do need nurturing, which is where phone calls come in, not cold calls but warm calls. Calls where you connect, build rapport and look to help. If you are doing inbound marketing then this is easier as you already have a reason and some business intelligence to go on, hence the warm call. But it is still a skill and one that needs practicing.
So, our 8 weeks were spent honing this skill through listening, role playing and practising in the real world. So, where do bikes fit in all this? Well, at the time I was practicing my telephone skills, I was also honing my ability to cycle long distances, both on my own and with our group. Building up from 50 miles, to 100, and as I write this, 148 miles in 10 hours 27 minutes from home in Buckinghamshire to Lyme Regis in Dorset, which on the hottest day in May in the UK since records began, along with the numerous 10% to 17% climbs up hills was a little bit of, "I nearly bit off more than I could chew"!
But one thing I have learnt throughout life is that you only get out of it what you put in and that if you want to succeed at anything you need to learn, practice, be open to new ideas, learn some more, train and practice and finally be open to being coached, which in many respects is about holding you accountable for what you want to achieve.
So, what have I learnt?
Sales is about helping, being trusted and not looking for the deal because in reality the timeline is never yours. So always, smile, breathe, pause and listen. It's not about you, it's about them, and if you listen to understand and then offer advice and help, you have a far greater chance of success than those who look to close.
And cycling funnily enough is very similar, smile, breathe well and let up a bit when it hurts. There are bits of me today that ache and bits that are well just sore, but will I get back on the bike again? Of course, I will and I now feel the same about the phone and speaking to those strangers. I will pick up the phone again next week and connect. I will always remember how Johnny Woods of Thriveability described how he had manged with the calls he said "I talk and listen as though I was having a conversation in the pub". And that sums it up perfectly.
So, a big thanks to Dan Tyre and all the guys in the HubSpot team and especially to all my fellow Boot Campers and Cycling Buddies for helping on the road to achievement and ultimately success for those we can help.