How to develop a B2B strategic marketing plan [FREE HANDBOOK]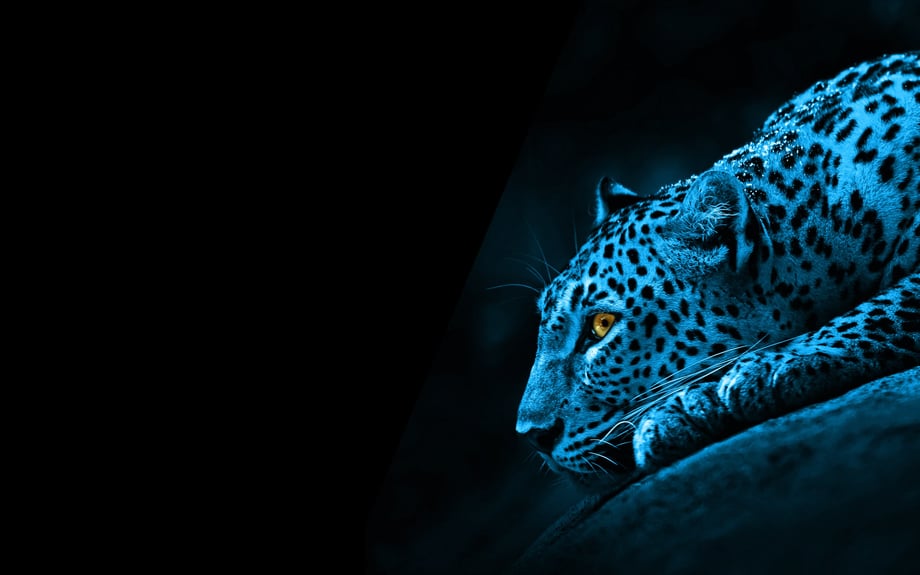 Are you a B2B leader?
We find time and time again that even the most well-seasoned B2B directors and marketers fall into the same traps and don't have a true strategic approach to their marketing. That's why in this handbook we are sharing our knowledge of how to build sustainable growth for your business and use a well-tested, unique framework for approaching your marketing strategy, one that we use ourselves with the dozens of clients we help every day. We also challenge some well-known models and give you our opinion, as well as that of other experts, into specific marketing tactics.
How is B2B marketing different from B2C?
Although it is true that many B2C techniques are still very effective for B2B, and that many of the channels are shared between the two, the fact remains that B2B typically has longer and more complex sales cycles. Which means it usually requires more complex sales and marketing strategies to gain more customers and reach market penetration. It is also more based on building personal relationships rather than transactional ones and the way they are branded is very different; one traditionally being more logic-focussed and the other more emotional. Of course, the differentiators don't stop there, but the main point is that they require very different strategies.
What is strategy?
A marketing strategy constitutes the foundations upon which all your marketing plans are built before you even start thinking of distribution channels or specific campaigns. It contains your company's value propositions, what your key brand messaging is, what your objectives are and who you are trying to target, with information around your ideal buyer persona. It goes a step beyond your vision board or mission statement, thinking specifically about what value you bring customers, why they buy from you and what the best opportunities are to grow your business. Its main purpose is to identify the best path for achieving your objectives in a measured, controlled way.
Wikipedia explains it well by saying: "Marketing strategy is a process that can allow an organization to concentrate its limited resources on the greatest opportunities to increase sales and achieve a sustainable competitive advantage"
This applies to companies of all shapes and sizes, because no matter how big or small your budget is, a strategy is always needed to find success in your sales and marketing activity. So whether you do it yourself internally or hire a strategy consultancy to guide you in the endeavour, the principle is always the same and you will only succeed in creating a strong strategy if you are willing to challenge your pre-conceptions, ask yourself the right questions and dig deep into the core of your company and your target audience.
Why is it important to get strategy right?
Would you ever build a house without architectural blueprints, just erecting walls hoping that at some point they will just fit together? No? Then you shouldn't do any marketing without a plan or strategy to pull it all together. Many companies fall into the trap of executing a series of marketing tactics without truly understanding what they are trying to achieve with them. When leads are running dry, often the solution that is brought to the table is to just do another PPC campaign or to buy a stand at the next exhibition you can find. However, before doing any other activity, the questions you should be asking yourselves are:
What makes us stand out from the competition?
Is the way we are communicating this resonating with our ideal buyer persona?
Why wouldn't someone buy from us?
What processes do we have in place for nurturing the leads we generate?
Are we giving prospects a unified brand experience from the start that is tailored to their buyer's journey?
Are we fully understanding what marketing sources are bringing us the most value, in terms of quality and quantity of leads?
Are we methodically tracking the full buyer's journey and understanding where the gaps are or what is slowing down the process to getting a sale?
This is what we mean by strategy over tactics; going back to the foundations. It doesn't matter if your company is brand new or has been in business for 50+ years, this is an exercise that needs to be done periodically to ensure you are keeping that competitive advantage and catering to the needs of your target market.
The B2B Marketing Strategy Handbook
In this handbook we poured in our 20+ years of knowledge, experiences, learnings and teachings around marketing strategy and planning for B2B organisations. As well as the latest marketing data and theories with the intention of helping you look at challenges from a different angle, and embedding a framework for your marketing plans that is goal and strategy-centric and will give you much better results with your marketing activity. We cover the principles of what it means to be truly strategic with your business growth activity and why it is important and then challenge you to think differently of the traditional sales funnel. We explain the principles of calculating your customer acquisition cost and using it to determine a sales and marketing budget and measure true ROI. We then move onto explaining our own framework for identifying your marketing strategies and plans.
We finish with a spotlight on thought leadership for B2B, the B2B2B and B2B2C models and what they mean for marketing and explaining some ideas around increasing customer loyalty and retention.
We used the latest research and data as well as our years of experience and knowledge in the B2B sectors to build a strong framework that any business can apply to drive strategic growth.
If you are fed up (as you should be) of following the latest marketing trends or employing many disjointed marketing tactics that are not getting you anywhere, this handbook covers all the fundamental concepts you need to know to make your sales and marketing activity goal-oriented and organised.
It will challenge you to also think differently of some well-known concepts and help you bring your sales and marketing together.