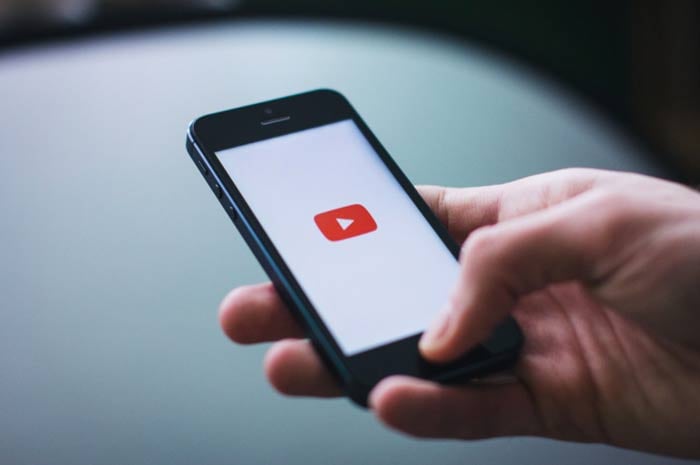 Due to being a video platform, YouTube may not initially strike many people as a suitable platform for marketing a small business—but now that comments on YouTube are tied to Google+, it's a more social and influential platform than ever. If you're thinking of using YouTube for your business to get your content out of the same old rut, here are some tips to help you along!
Let Your Customers do the Talking
Many businesses have had great results by doing things such as posting videos of customer testimonials on YouTube. This is a highly effective way to build trust and credibility with people who may need that extra "nudge" to try your product or service. Video testimonials are proven to have a much bigger impact than written ones, according to Fortay Media they are 90% more effective to be exact.
Use CTA's
The use of CTA's is not only for blog posts, use them in your videos, start thinking about how you want viewers to respond before even posting the video. Make sure your calls to action are included in the video itself. Possible CTAs can include contacting you for more information, subscribing to your YouTube channel, leaving your feedback, sharing your video on their social network channels, or some other desired action.
Don't Underestimate The Power Of Interaction
As people view your videos, some might choose to rate your video and/or leave comments. To keep the momentum going, you should monitor and respond to all feedback as quickly as possible. If you can it's always a good idea to personalize your responses to each visitor instead of using a standard and generalised automated reply. I personally think that is even worse than no reply at all.
Put Thought into Your Titles
When creating a title you have to keep in mind that people search YouTube the same way they do on Google, using keywords and phrases that describe what they're looking for. Titles are what will or wont get your video discovered in YouTube searches. It works by Google because its powered by Google, so don't give your videos boring, non-descriptive titles.
Few people are going to find or click on a video called "Product Demo." Instead, incorporate the content of your videos into your titles, such as "5 Ways to Save Time Every Day with [Your Company]'s Productivity App."

Choose the Right Category and Tags
When you upload videos to YouTube, you choose a category for the video and enter tags, or keywords. There are 15 categories to choose from, and you can add dozens of relevant tags.
It's a good idea to use the tags that YouTube suggests, since they're based on what people commonly search for. You can also manually add extra tags and variations on your tags—for example, if you sell products for cats, you can use "kitty" and "kitten" as well as "cat."
Write a Description That Will Catch People's Attention
Your video descriptions on YouTube should be short, informative, and multi-purpose. Describe your video in a sentence or two (using your top keywords), and include a link to your small business website or blog for people who want to know more.
Potentially Collaborate
Collaborative videos are popular on YouTube. Viewers like them because they're an opportunity to see YouTube favourites working with someone else, and creators like them because of the additional exposure. Look for popular YouTube channels with offering that complement (rather than compete with) your business, and try pitching the idea of a collaboration.
Use Subtitles, Not Annotations
Enabling subtitles on your YouTube video is fairly straightforward just turn on auto-captioning and edit the output for accuracy. There are hundreds of millions of hearing-impaired YouTube users who appreciate captions, and they are optional (with the default of Off), so they won't bother viewers who don't like them.
On the other hand, annotations can and do annoy viewers. Resist adding annotative pop-ups to your videos instead, place links and your comments in the description.
Customize Your Channel
The YouTube page that visitors view when they click on your account name is your channel and it doesn't have to look like every other YouTube page. You can customize your channel with colours, images, links, relevant information, and more. This is a great opportunity to reinforce your brand identity by using your logo, colour palette, tone, and slogans so that viewers associate the video with your business.
In addition, when you set up a channel on YouTube, your viewers can subscribe and get notified whenever you upload a new video, which helps to encourage repeat visits and loyal viewers.
Conclusion
Switching up your content is really important, make sure you do it the right way. Follow these tips so you can feel fully confident when taking the plunge, or just to spice up your existing ideas if you're already a regular YouTube user.