7 Benefits of Social Media For Business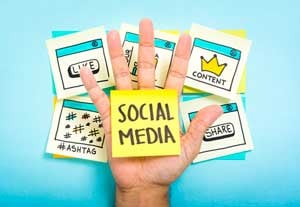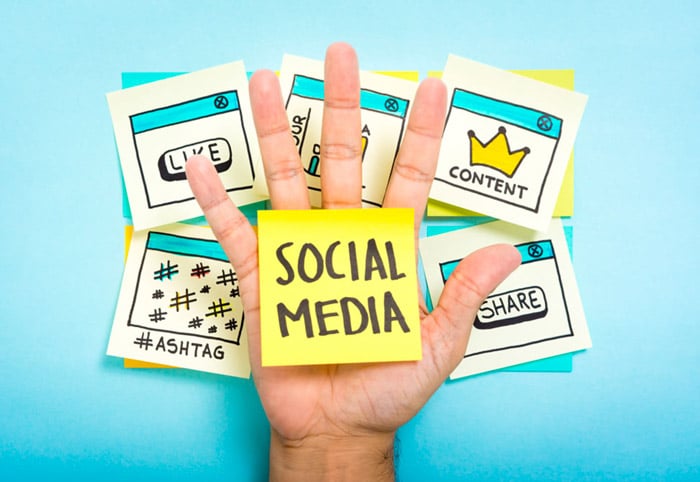 Once upon a time Social Media was only seen as a fad, something that only the teends we in to and would soon pass. It was never originally viewed as something that could benefit businesses but over time that traditional view was proven wrong but with 2 billion of 3 billion internet users having active social media accounts. The mass amount of Social media users make it easy to reach mass amounts of people easily, therefore making it a marketing giant offering businesses valuable data about their customers at either a low cost, or completely free.
1. Customer Insights
Social media can allow you to gain massive amounts of customer data in a short amount of time. Each day with over 500 million Tweets, 4.5 billion Likes on Facebook, and 95 million photos and videos uploaded to Instagram there is a lot that can be learned. If you are actively engaging social media you can gather relevant customer data and use that information to make smarter business decisions which is priceless.
2. Increase Brand Awareness & Loyalty
When you have a presence on social media, your customers can find and connect with you, making it much easier to build a relationship with them. By connecting with your customers socially, you're more likely to increase customer retention and brand loyalty as you will be trusted more. The Social Habit conducted a study that shows that 53 percent of Americans who follow brands on social are more loyal to those brands.
3. Run Targeted Ads
Ads on social media are a great way to promote your business and distribute content at a relatively low cost. They also offer powerful targeting options so that you can reach the right audience. For example, you can run an ad campaign on LinkedIn, here you can segment by things like location, company, job title, gender, age and more. If you run a Facebook ad, you can target based on location, demographics, interests, behaviours, and connections. You can track and measure the performance of your social ads as well.
4. Increase Website Traffic & Ranking
One of the biggest benefits of social media for business is using it to increase your website traffic. Not only does social media help you direct people to your website, but the more social media shares you receive, the higher your search ranking will be. For example, if every person who follows us on twitter retweets this post, it's more likely to rank higher in Google for our specific keywords. If you combine this with an effective inbound marketing strategy, not only you will increase the traffic to your website, but also the number of leads and customers from it!
5. Competitor Insight
You can gain key information about your competitors by looking at their pages, who their followers are, who they follow and so on. You can even check reviews on platforms such as Facebook, have a look at their feedback and so much more. This kind of intel will allow you to make strategic business decisions, this way you will be able to stay ahead of them.
6. Geotarget Content
Geo-targeting is agreat way to be specific when sending your message out to an audience based on their location. Social media platforms such as Facebook and Twitter have tools that allow you to communicate the right kind of content to your audience.
7. Build Relationships
Social media isn't about bombarding people with your sales pitch, it's a two-way channel where you can build and enrich relationships. For example, social media allows tourism brands to create dialogue with travellers, therefore creating relationships with customers before, during, and after they have booked a trip with the company. This kind of social media dialogue between brands and customers is something traditional advertising cannot achieve.
Conclusion
Social media has a treasure chest full of benefits that will help you grow your business significantly. By using social media to learn more about your customers, engage with your audience, and extend your brand reach, you'll be converted before you know it.