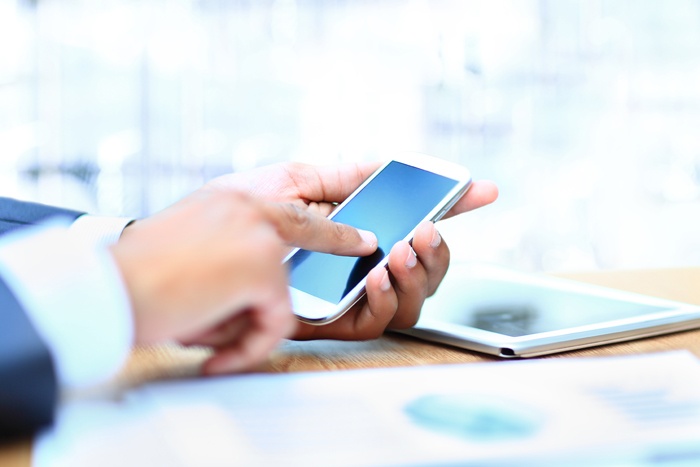 Now a days, people receive so many emails that most of them will be overlooked or automatically binned depending on the email subject line or who the sender is. I don't know about you but I can vouch as I am a culprit of this rapidly growing behavior! Unless something grabs my attention, it's going in the bin. According to the Radicati Group, a technology market research firm, "In 2015, the number of emails sent and received per day total over 205 billion. This figure is expected to grow at an average annual rate of 3% over the next four years, reaching over 246 billion by the end of 2019." This is why it's so important that you have a catchy email subject line to grab the users attention, it is the first thing they see and is also the determining factor as to whether or not they open your email.
1) Clear and concise
Keep your email subject line short and to the point, if you don't your email will do it for you by cutting a section off! They are especially short on mobiles, where 53% of mail is opened! Hubspot suggests that one should use roughly 50 characters maximum, this way people scanning subject lines will have a better chance of understanding what your email is about, and catching their attention. Sometimes it can be really hard to think of a catchy subject line with such few characters, just remember to focus on the key words!
2) Segment your lists
Segmenting your lists will allow you to send emails that are more relevant to the receiver which will increase the likeliness that they open and read it. For example, if you're a food blogger and send out an email about the best local steakhouses, be careful not to send it to vegetarians or vegans! Sending someone something completely irrelevant and potentially offensive is probably one of the quickest ways to get someone to unsubscribe. Personalize the experience as best you can using information from the actions your customer has already taken, what forms they have filled out, what industry they're in, and personal preferences. Email marketing's success depends highly on list segmentation, how you choose to segment lists depends on your business and goals.
3) Action oriented verbs
It may seem random, but action oriented verbs have the same affect and goal as a call-to-action! (This is because the goal is to get people to click on it) Email subject lines beginning with action verbs entice the reader, they stand out like a vibrant colour in a world of black and white and make them believe they will be helping themselves achieve something by reading your email. Action words also instill urgency and excitement, Hubspot gives a great example of the difference between "Dine with Bruins legend Bobby Orr," rather than a more generic (and less actionable) "Local Boston Sports Legend Meal." The former email uses "Dine" to help the reader envision themselves at a dinner table.
4) Avoid Capital letters and exclamation points
Capital letters and multiple exclamation points are way overused by spammers and people who are desperate for your attention and realistically they do the opposite. Someone who receives an email saying "ORDER IN THE NEXT 24 HOURS, GET 24% OFF" or "!!!!!Get your free trial today!!!!!" will likely ignore it because it gives off the feeling of being yelled at that is just rude. According according to a study by the Radicati Group, more than 85% of respondents prefer an all-lowercase subject line to one in all caps.
5) A/B test your subject lines
Once you have put the tips above into play and have a few different subject lines lined up, make sure that you A/B test them to figure out what works best for your specific audience. One naturally is tempted to use intuition to predict which subject lines work best but that doesn't mean you should. Constantly A/B test your subject lines, make small changes to your wording, for example does your audience prefer a question or statement? Read Hubspot's blog post on A/B testing to learn how with a simple A/B testing checklist.
Conclusion
If you have remarkable content but it's not getting seen, that is wasted effort so make sure you entice people with your email subject line! You work hard, so ensure you take the small steps needed to get the big results you deserve.